Success at Southport Flower Show 2023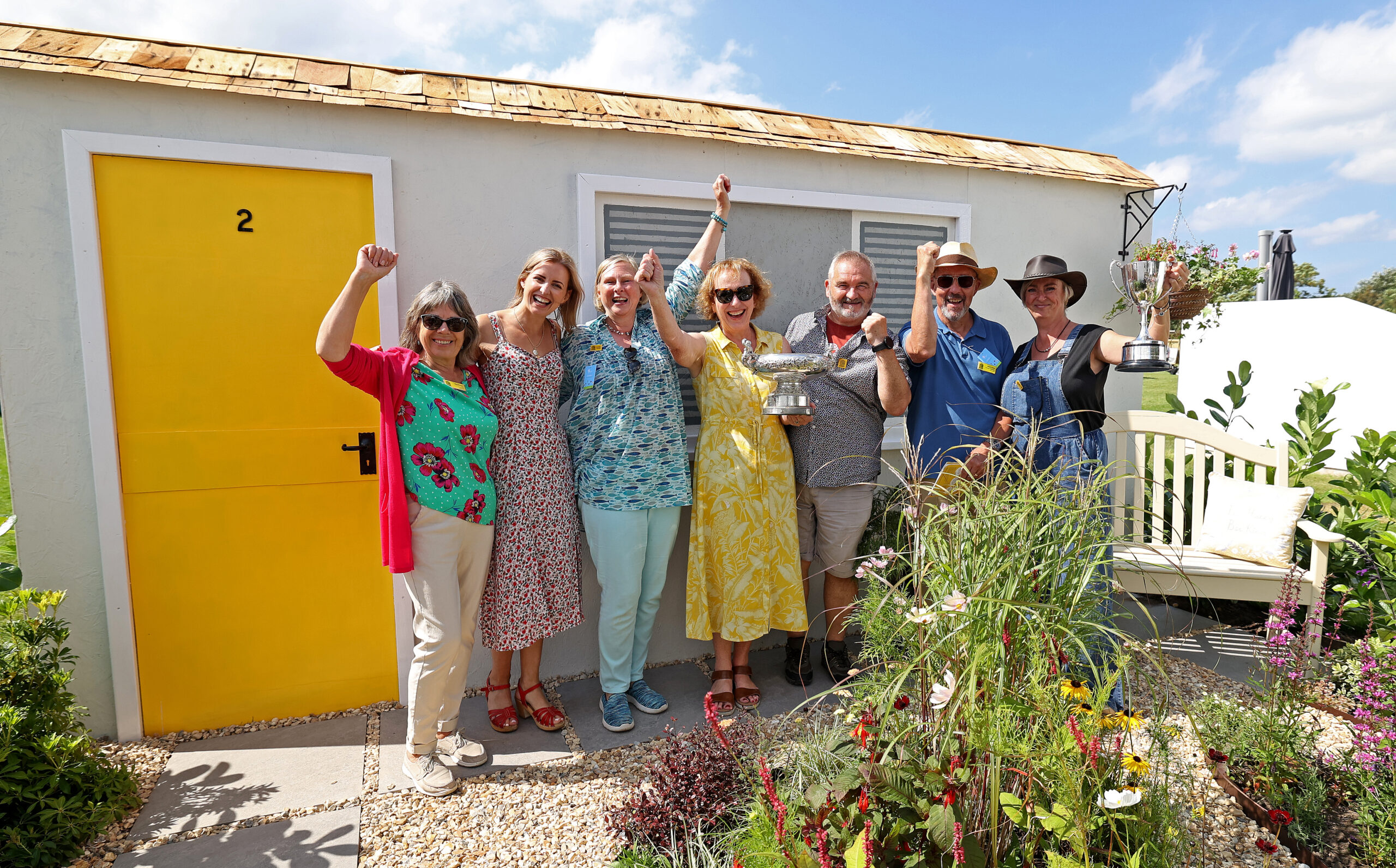 Congratulations to the National Garden Scheme's Lancashire team who brought home the silverware at this year's Southport Flower Show!
We are pleased to share that our hardworking volunteers and garden owners won a 'Large Gold Medal' as well as awards for 'Best small garden' and 'Best use of plants in a display' over the weekend at the Southport Flower Show for their show garden.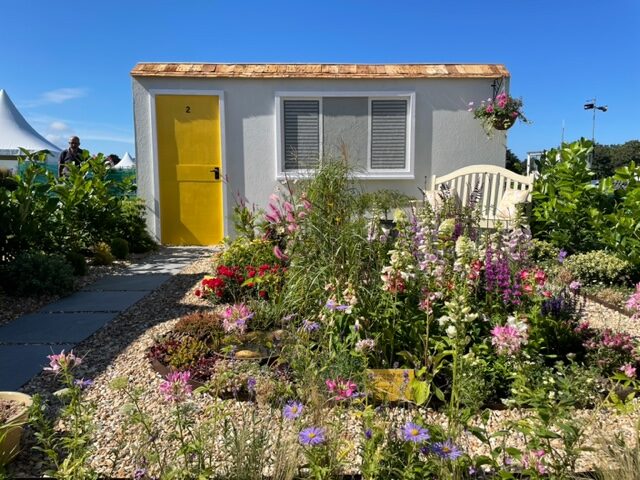 The garden, 'Don't forget the front' (pictured above) was designed by Garden Owner Alison Ryan who opens her garden for the National Garden Scheme as part of Bretherton Group Gardens.
In a world where front gardens are often neglected or given over to cars and wheelie bins, this inspirational design uses a small space to connect to nature and makes the approach to the front door welcoming.
As well as collecting some impressive silverware, the garden also attracted a host of wildlife and TV celebrities during the show too.
Rachel Riley and Pasha Kovalev with Volunteers Marian & Brian from the Lancashire team. Picture by Gareth Jones
Thank you to team for making the garden such a success and to everyone who visited.
Lead image  (l-r) Sue Beacon (Assistant County Organiser), Katie Rushworth, Alison Ryan (Our show garden designer and National Garden Scheme Garden Owner), Marian Jones (County Organiser), Ian Fennah (National Garden Scheme Garden Owner), Brian Jones (County Organiser) and Nikki Fennah (National Garden Scheme Garden Owner). Photography credit to Gareth Jones.
Huge thanks go to the sponsors: Hartley's Nurseries, Jewson, Marina Sands JFC, Massams Supplies Ltd, Newgate Nurseries, One Stop Hire, Sue Beacon, Websters Turf, EverEdge & Sandy Lane Nursery.
Click here for the Southport Flower Show plant list
 Keep the horticultural inspiration flowing – find a garden to visit near you by CLICKING HERE