Stuart Cottage, Surrey; a September opening remembered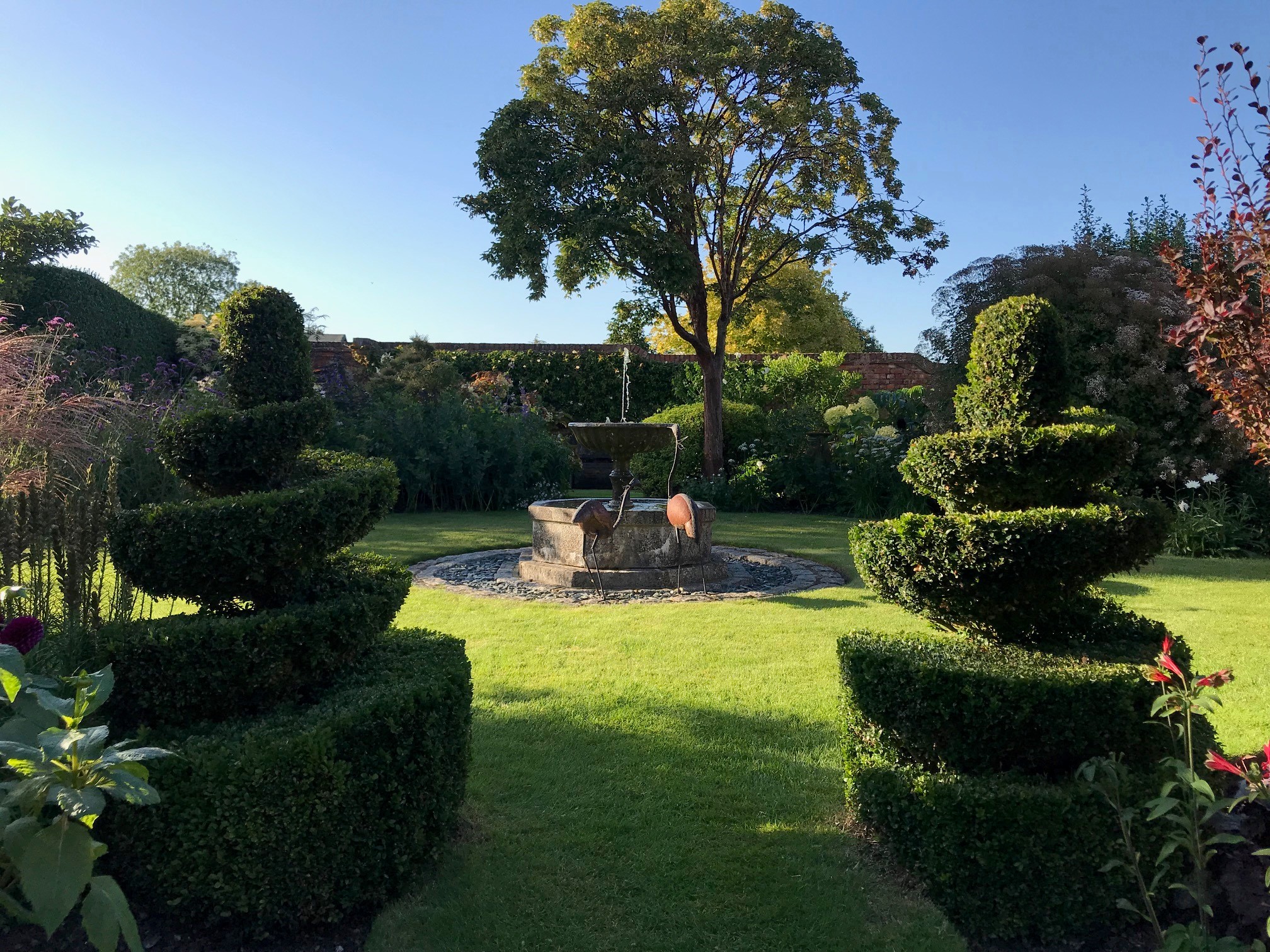 As our gardens begin to reopen it's lovely to remember the stunning September we had in 2019. Long, late summer days full of sunshine marked the month and, with its glorious half acre looking amazing, Stuart Cottage in East Clandon, Surrey prepared to open. The smell of cakes baking drifted from open windows and mingled on the breeze with the scent of the freshly mown lawns,  typifying the preparations for a National Garden Scheme open day. Plants that had been nurtured all year were being prepared for sale. We hope you enjoy this taste of a September open day with owners John and Gayle Leader, and that this September there will be many more like it:
A closer look
This pretty half acre partly walled garden has evolved over several years rather than having been planned in total. A very floriferous garden from May to September with the focal point of the main garden being an octagonal fountain set within a circular lawn and surrounded by flower beds mostly filled with herbaceous plants. Leading from here is a short winding wisteria walk, then on to a small paved garden with a theme of white, yellow and variegated planting and a wall fountain. Walk on past the summer house and lavender edged terrace to the rose walk which is clad with many clematis. To the left of this, is a cool grassy area with some unusual small trees. Cross over on to the main lawn and enjoy an overall view of the garden looking towards the cottage.
All the planting in the main body of the garden is of soft and gentle hue but this doesn't mean that there are no exciting colours elsewhere in the garden. Outside the wall is a bed with succession planting starting with hellebores, followed in June by lovely blowsy peonies, which are followed by the yellows and oranges of hemerocallis and finally bursting in full colour with cannas, dahlias, abutilons, salvias and many other vibrant shades and still looking good in late summer.
There is a decorative organic vegetable garden with central arched bower supporting six apple trees. Pop into the green house and then walk past large pots planted for summer to a small orchard where the grass is mown in a chequerboard pattern and camassias and cowslips naturalise in early summer. It is not a large garden but it is good to take time to look at some of the more unusual plants, enjoy the fragrance and colour combinations and take a while sitting on one of the many benches, from which you will probably spot something you missed on your first tour.
For more about Stuart Cottage click here
If you enjoyed this content please consider making a donation to help us continue to support our nursing and health beneficiaries.
MAKE A DONATION TO SUPPORT OUR NURSES