The joy of sharing a garden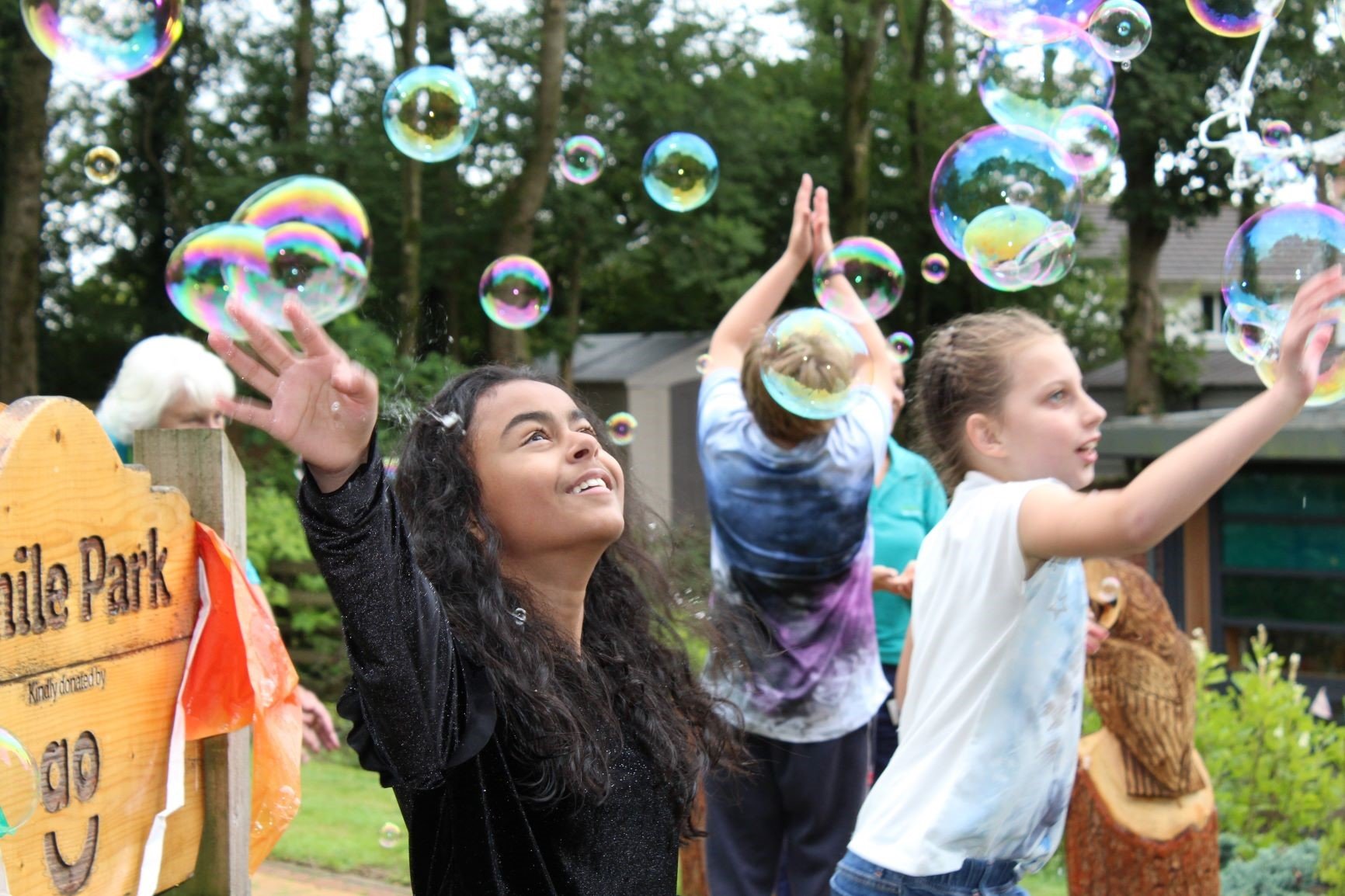 Sharing a garden can bring so much to so many as the team at Derian House Children's Hospice in Chorley, Lancashire discovered at their first open day of 2022.
"The event was a tremendous success with over 250 people enjoying the garden and our spring festivities," says Events and Legacies Marketing Coordinator, Gillian Rabbett.
Inviting people in helps break down barriers, explain the work of the hospice and provide integration with the local community. Morris men, magical bubbles, face art, homemade cakes, crafts and plant sales contributed to a wonderful Sunday in this very special garden.
"We had a fabulous time – the sun was shining. We're now really looking forward to welcoming more people to our next festival-themed event on Sunday 24 July."
About the garden
The Chorley-based children's hospice provides respite and end-of-life care to more than 400 children and young people from across the North West and South Cumbria. The gardens at the hospice help to create an atmosphere of relaxation, tranquility and joy. Distinct areas include the seaside garden, the sensory garden, the memorial garden and the Smile Park adventure playground.
There's also a new Woodland Pod providing a safe space for families who might not want to step foot in the hospice. Helping them feel more relaxed can help families verbalise their situation better.
Nestled in the gardens at the hospice this unique counselling pod is surrounded by trees, flowers and visiting wildlife. The small building, like the wider garden space, provides a serene setting for mums, dads, brothers, sisters and grandparents to receive one-to-one counselling outside of the hospice building, and was part of a major garden makeover that transforms outdoor spaces for the families attending the hospice.
Visit Derian House Children's Hospice when it opens for the National Garden Scheme in 2023 on 23 April and 13 August. For info CLICK HERE