The Plough, Buckinghamshire; organic design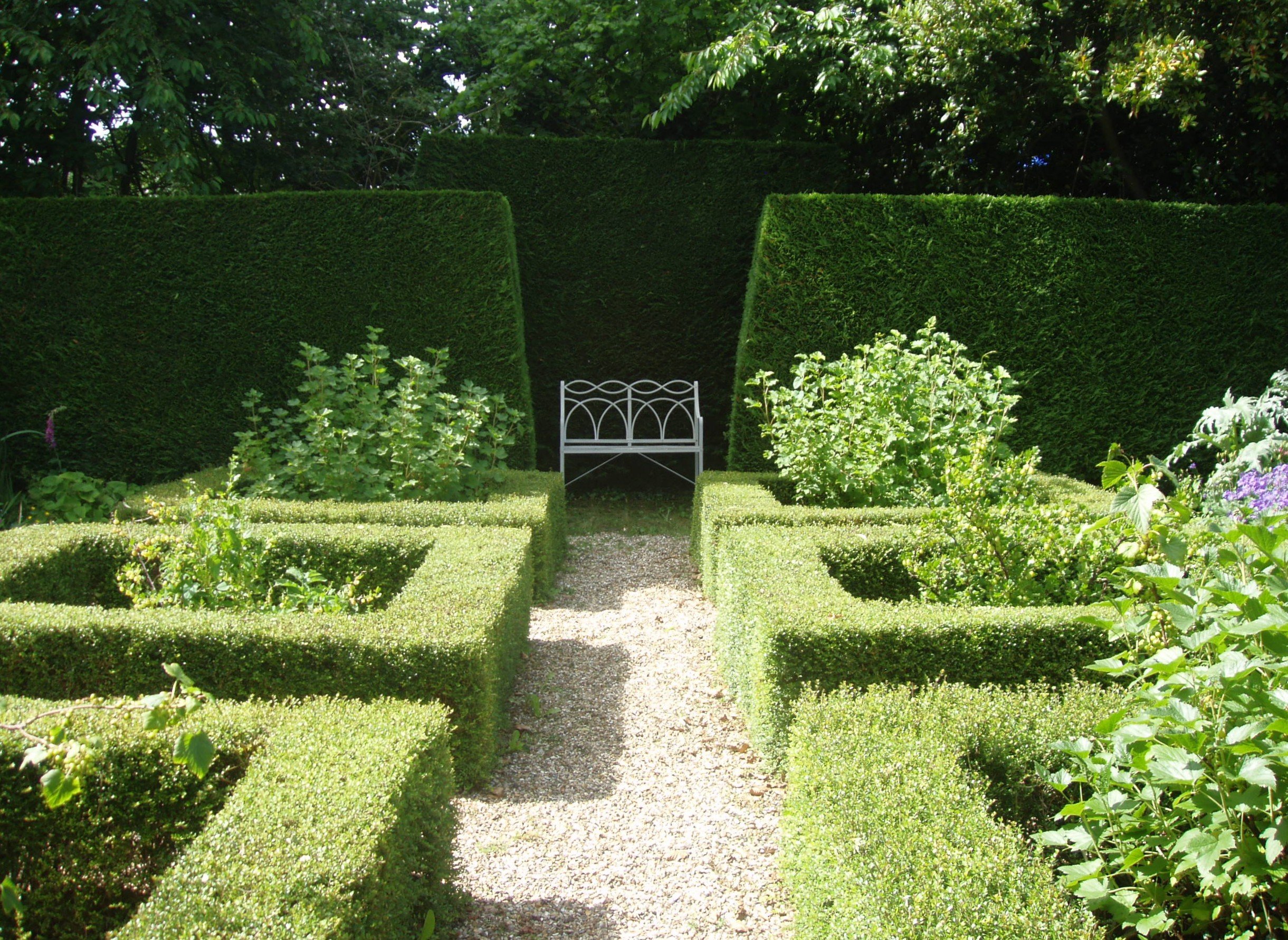 The Plough near Wendover in Buckinghamshire has been the home of Sue and John Stewart for over 30 years. In that time they have transformed windswept lawns into a formal organic garden with open views to the Chiltern countryside. Designed as a series of outdoor rooms around a listed former 18th century inn the cool colour scheme and series of cleverly planned axis give this garden structure and life. Join John now for a visit:
A closer look
The original garden covers ¾ acre around a former Grade II listed public house which was built in 1745. The garden was started in 1992 by the present owners and features a series of outdoor rooms enclosed by a variety of hedges. These include a formal parterre to the front of the house, a long flower border to the north of the house, a formal fig garden and a vegetable garden in the former chicken run. A short woodland walk connects the front garden with the lawn to the east of the house which opens onto the adjacent field, where a new orchard has recently been planted, with a wide variety of traditional fruit trees. Over the last few years the garden has moved to a completely organic approach with plenty of great places for wildlife to thrive.
See when this garden next opens here
If you enjoyed this content please consider making a donation to help us continue to support our nursing and health beneficiaries.
MAKE A DONATION TO SUPPORT OUR NURSES