The Rock House's banana and peanut butter cakey-bread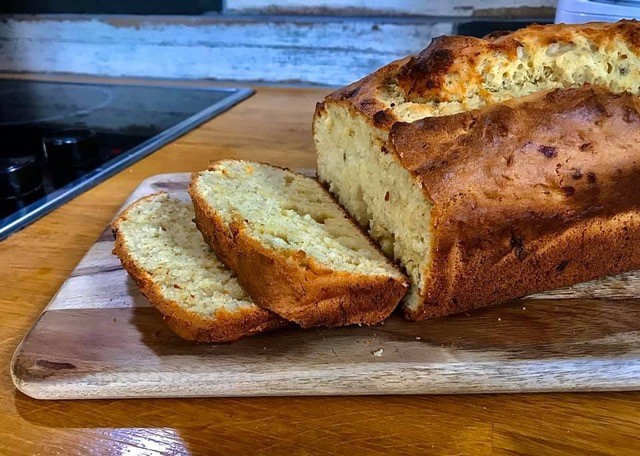 This banana bread is a fantastic way to use up the bananas in your fruit bowl, and the peanut butter adds a delicious twist to this classic bake…
Instructions
Mix the margarine, peanut butter and sugar together in a large mixing bowl
Add the bananas to the mixture and combine
Add the eggs
 Next, sieve the flour and salt and mix well
Pour the mixture into a paper-lined loaf tin (4″x10″), and spread evenly.
Put on the middle shelf in a pre-heated oven (160c) for 35-40 minutes
You will know it's done when a skewer comes out clean when poked through the loaf, the top is golden brown and the sound 'hollow' when you tap on the bottom.
_________________________
This recipe was kindly shared by friends of the Rock House, The Blue Tomato Cafe for their garden opening in May.
With the garden gates closed, garden owners Sue and Jude are inviting their visitors to join them for a series of virtual garden visits instead. So, cut a slice of cake, make a cup of tea and enjoy a garden escape to The Rock House.
If you enjoyed this content please consider making a donation to help us continue to support our nursing and health beneficiaries.
Ingredients
3 oz margarine
3 oz peanut butter (smooth or chunky)
2 medium eggs
3 oz caster sugar
3 ripe bananas (mashed)
12 oz self raising flour
1 tsp salt