The World Garden at Lullingstone Castle; round the World in Eighty Plants – and more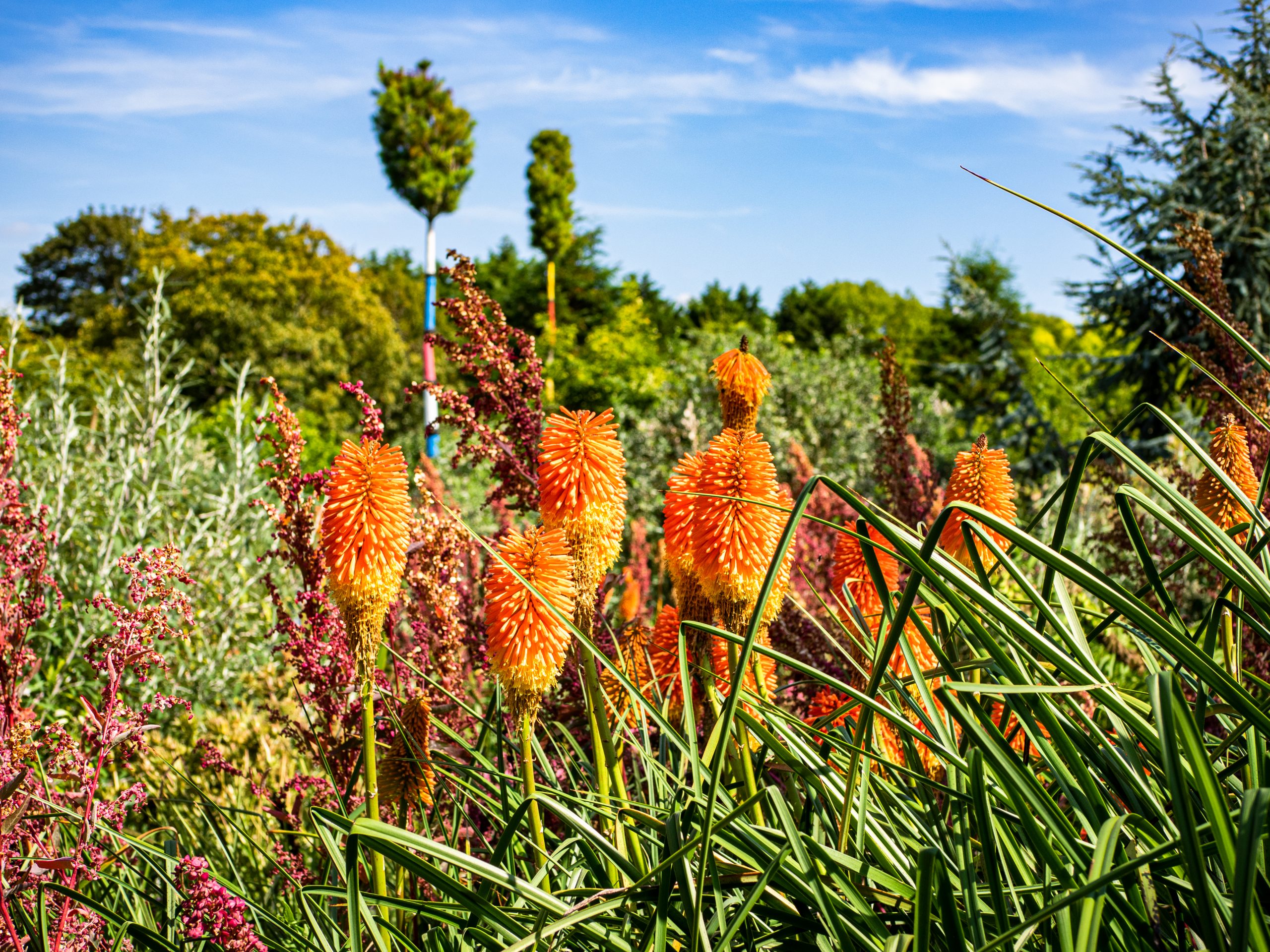 Last week we featured a film of Diana Hart Dyke's garden in Hampshire including her daughter Miranda Hart. Now we are delighted to present Diana's nephew and Miranda's cousin Tom Hart Dyke and the scintillating World Garden that he has created at Lullingstone Castle, his historic family home in Kent. Begun in 2005, the World Garden was partially prompted by Tom's observation, "Did you know that almost 80% of the plants commonly grown in British gardens are not native to these islands." His creation celebrates this flow of plants from overseas and the places they originated from and was inspired by Tom's botanical travel over many years, looking for new and rare species of various plants.
A closer look
An avid gardener since childhood, after some years of plant-hunting, Tom had his gardening enlightenment in 2000 when on an expedition in Central and South America looking for orchids, he was captured by Colombian guerrillas and held for nine months. During that time he formulated his dream of a World Garden which was begun after he was safely back in Britain. The garden celebrates the adventurous plant-hunters of the Victorian and Edwardian eras who Tom so admires and includes a number of plants introduced to Britain by them – as well as many introduced by Tom himself.
The World Garden fills the ancient red-brick two-acre walled garden at Lullingstone Castle, whose origins are Tudor. The walled garden area was divided up into areas called Europe and Asia, Australasia, Africa and the Canaries and the Americas with landscaping of each incorporating representations of famous landmarks such as the Uluru Rock (or Ayers Rock) in Australasia. The enclosure of The World Garden within the old brick walls and its restricted size brilliantly emphasise the sense of being in a horticultural/botanical globe.
As you might imagine, the range of plants is hugely diverse and it is testament to the gardening skills of Tom and his volunteers that they thrive in the North Kent conditions. There are plenty of exotics and rarities and imaginative features such as a wire sculpture of a baobab tree. And there are important plants discovered by Tom on his extensive plant-hunting travels around the globe, not least a rare Gum Tree, Eucalyptus morrisbyi, and a penstemon discovered in Mexico and named after Tom's granny, Penstemon 'Crac's Delight.' A visit is an adventure that uniquely blends botany with fantasy.
Photography by Alan Graham
To find out more, click here
If you enjoyed this content please consider making a donation to help us continue to support our nursing and health beneficiaries.
MAKE A DONATION TO SUPPORT OUR NURSES