Vann, Surrey; a living legacy to a life-long love of gardening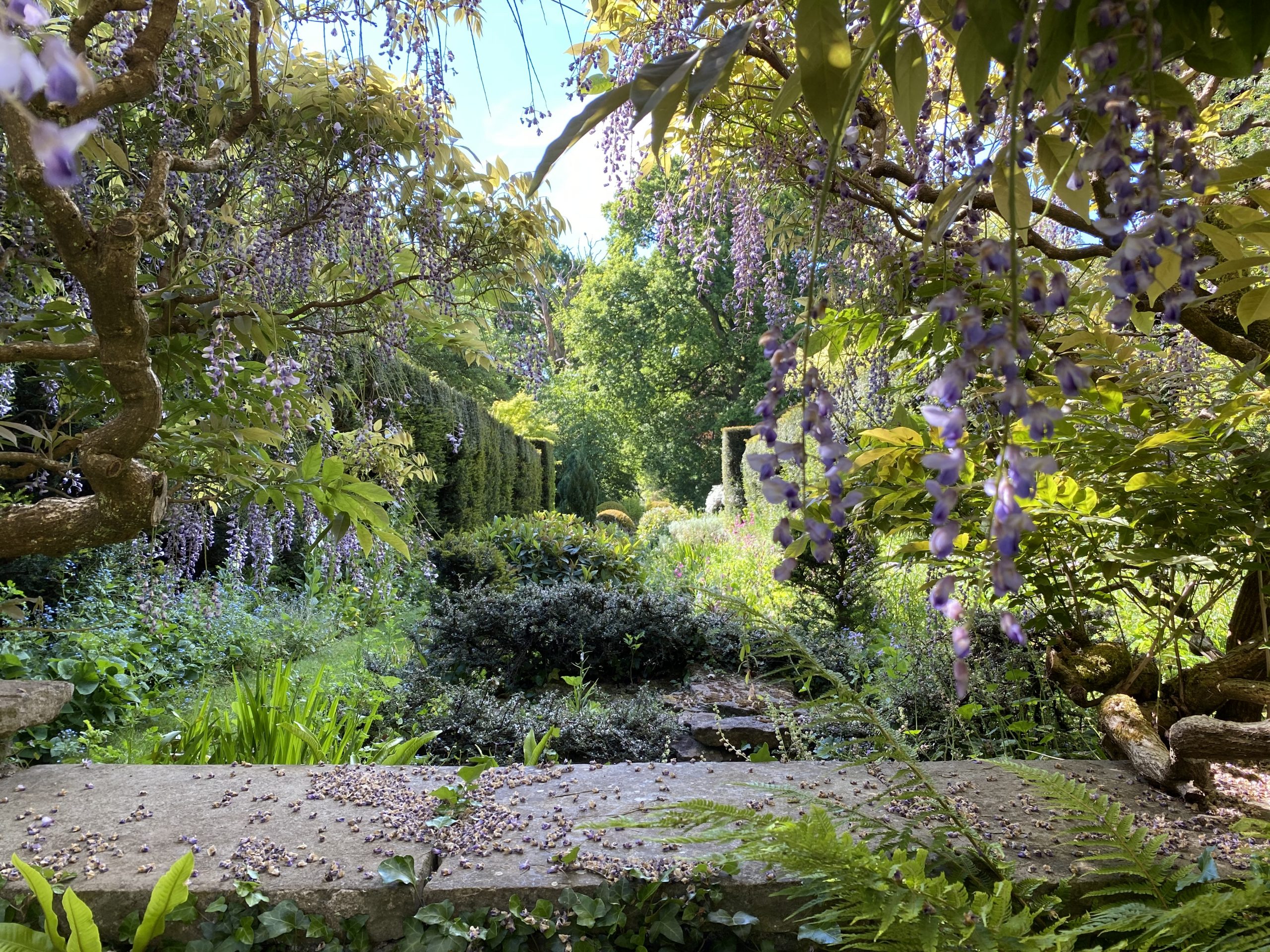 For fifty years the garden at Vann in Surrey has delighted National Garden Scheme visitors. Its natural informality and rural setting exude the best of English country gardens, roses clamber across the roof and walls of the old house, wisteria festoons the pergola, formal planting is complemented by wild interlopers left to add colour and exuberance and a rill, lake and wooded stream garden add interest and tranquillity. It's little wonder that film makers have adored the garden; BBC's Howards End and Disney's Christopher Robin were filmed here. Developed from a former market garden by the passion, love and commitment of Martin and Mary Caroe, our film is a tribute to them both. Mary died of Covid-19 in early 2020. Head gardener, Alex White and Mary's daughter, Emily, share the garden with us now:
A closer look
A five acre English heritage Grade II* listed garden which surrounds and complements a historic family home dating from the 16th century, and added to each century since, giving a series of garden rooms of great variety, from the formal old "cottage garden" at the front, with delightfully informal planting, continuing south past a hedge of sweet smelling azalea pontica, to a robust pergola of Bargate stone by W.D.Caröe, leading to the enlarged field pond, recently dredged. W.D. was Martin Caroe's grandfather, he and his wife were friends with their Surrey neighbour, Gertrude Jekyll.
The unique Water Garden by Gertrude Jekyll (1911) comprises a succession of small ponds is crossed by stone paths and bridges, and planted with many damp-loving plants that she supplied. They include ferns, leucojum, gaulteria, pulmonaria, trachystemon, peltaphyllum, rodgersia, and caltha,  to which more recent re-planting  has added newer varieties of hosta, hemoracallis hellebores and astilbe among others.
Three 'Island beds' have been made to give added interest in the old orchard and allow use of more 'modern' plants. Double borders have been created in the vegetable garden for the 150th Jekyll celebrations in 1992, the north border using her colour gradients, the south border an opportunity to use plants of special interest.
A stream runs through the garden from the north, enclosed by large yew hedges (1909) recently reduced in width. Originally planted as a rose garden the depredations of the wild deer meant the roses had to be removed and replaced with foliage plants to give year round interest.
A crinkle-crankle wall behind the greenhouse supports newly replanted peaches and pears. A 'centenary garden' was created in 2008 to the south of the greenhouse with yew 'pavilions', seats locally made from  planked oak from trees on the Vann property, and floored with glass bottles to reflect the medieval glass-works in the adjacent Glasshouse Copse and locally made metal arches for climbers. It was in the centenary garden that Mary's coffin rested as she made her final goodbye to the garden she loved.
For more information about the garden opening times click here 
If you enjoyed this content please consider making a donation to help us continue to support our nursing and health beneficiaries.