A perennial favourite: Ruthall Manor, Shropshire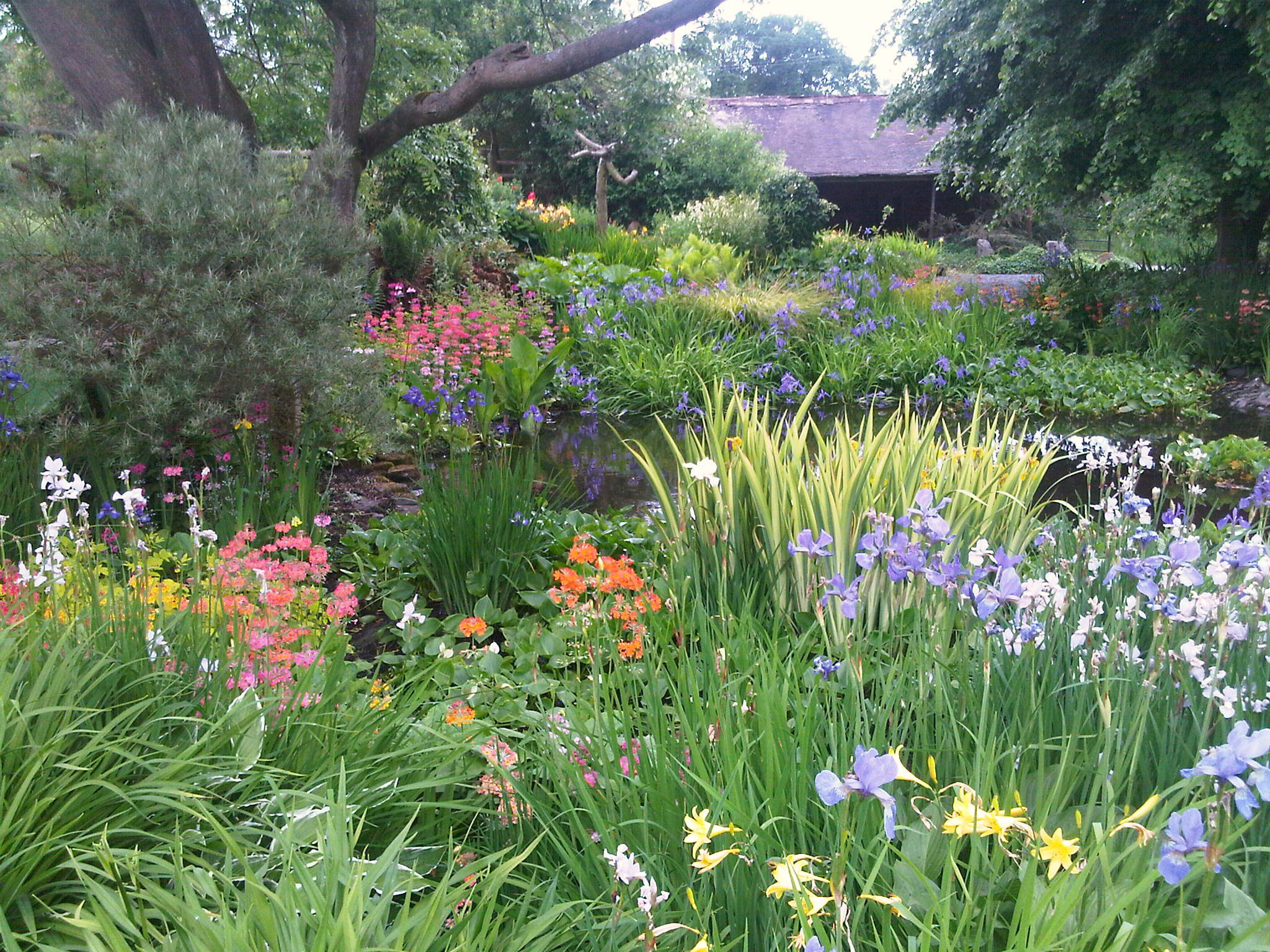 Ruthall Manor in Shropshire is one of those gardens so full of interesting ideas and wonderful plants that you never tire of revisiting again and again. As well as a superb selection of plants the garden boasts artefacts and sculptural pieces of work found throughout the borders while its gorgeous country setting gives that extra glimpse of extended landscapes and interest. Garden Owner Lynda Clarke, shares her garden with us here:
More about Ruthall Manor
Lynda began opening for the National Garden Scheme forty years ago. The first time was a sunny Saturday in June and 170 people came. The entrance fee was just 30 pence, but the garden made over £50. The old horse pond, always a favourite with National Garden Scheme visitors, is a colourful and stunning sight in the summer when the Candelabra Primulas and Iris are in bloom, followed by the Himalayan Cowslip and Astilbes. Lynda has chosen many other plants to keep the colour continuing into the autumn. The pool was originally stoned for the horses with huge pieces of local Dhustone from Shropshire's Clee Hills, all done without machinery two centuries ago.
"Although I have spent untold hours working in and watching my garden, it still manages to surprise, delight and challenge me," says Lynda.
Ruthall Manor is one for your bucket list of gardens to explore for more information click here.
If you enjoyed this content please consider making a donation to help us continue to support our nursing and health beneficiaries.
make a donation to support our nurses