Warton Gardens, Lancashire; the essence of the National Garden Scheme ethos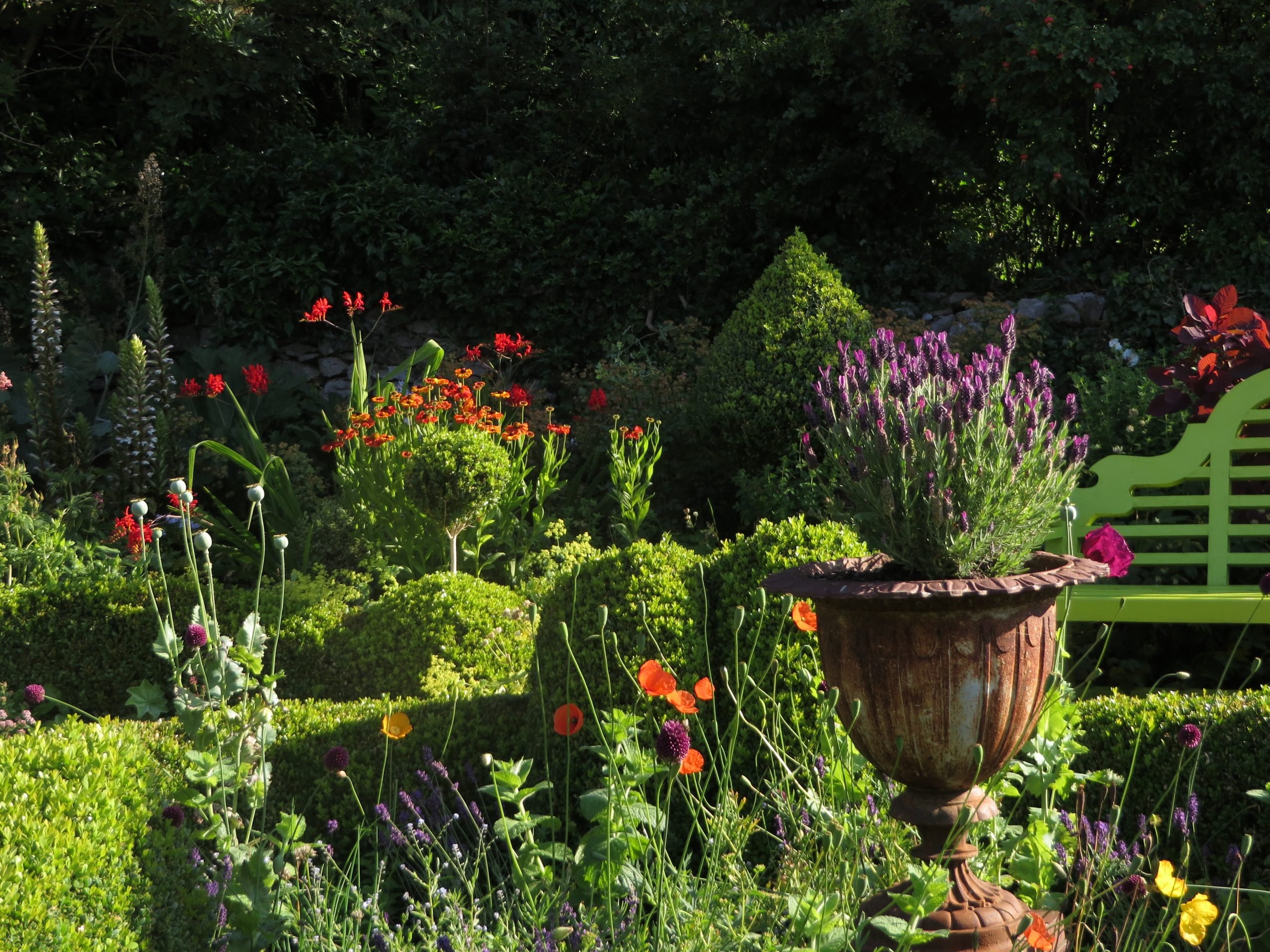 As we come to the end of our Virtual Garden Visits campaign it's a real delight to share this film of Warton Gardens in an area of outstanding natural beauty in North Lancashire. Embodying the spirit of the National Garden Scheme – quality gardens packed full of fabulous planting and inspirational ideas and owners with a strong passion for community, wildlife and wellbeing – this is a garden group that provides a fitting finale to our film releases. Becky Hindley walks us through the fabulous gardens of Warton:
A closer look
2 Church Hill Avenue, owners Jeff and Susan Street
Susan and Jeff have been passionate plantsmen for many years and their knowledge of plants is unparalleled. They have many unusual and rare species, most of which have been raised from seed or cuttings. The herbaceous borders ooze confident planting, drifts of perennials in perfect condition. Wonderful climbers, mature trees and a fabulous collection of roses.
The back garden is enclosed by a beech hedge and limestone walls. On one side, there is a long, sunny border facing the lawn which contains a variety of interesting and colourful shrubs and perennials. On the other side there is a shady border which in spring is full of bulbs, flowers and ferns. There are other beds within the garden containing shrubs, perennials and annuals, including island beds. There are some mature trees and shrubs, including about twenty different varieties of roses and clematis. In the summer, sweet peas add plenty of colour around the garden. There's also a large, productive fruit and vegetable garden.
Keen on propagating plants from seeds and cuttings, Jeff and Susan sell many of the plants they produce when open for the National Garden Scheme.
107 Main Street, owner Becky Hindley 
This garden was turned into a cutting garden by Becky in 2019. Mostly full of annuals grown from seed it was designed to work functionally alongside a floristry business – Picking Posies – that promotes seasonal British grown flowers. The idea is that all the blooms are cut and used for events. Everything grown must have a use as a good cut flower. A hidden gem; tidy flowerbeds packed with traditional English annuals and perennials personify a perfect cutting garden.
111 Main Street, owners John and Claire Spendlove
The garden at the back of this stone cottage is approached by steep steps onto a terrace with an iron gazebo planted with roses, clematis and wisteria. A series of garden rooms leads you through formal box hedging & topiary with herbaceous planting into looser planting with ornamental grasses, then a potager and a large oak gazebo with views to the hills. New garden rooms have been added; a snaking grass path with hornbeam hedges and yew balls leads to a rill with soft planting, ending with a small hot garden which leads in two direction via cleft oak gates to the other areas.
"Most visitors are stunned by the size of this village garden hiding at the back of a small cottage," says Claire. "The garden (created from part of a burgage), has evolved and been developed over 15 years. Divided into garden rooms, there is a surprise around every corner."
Formality and structure are at the heart of this garden. Collaboration with local artisans to construct gates and arbours brings a classy and original edge to the canvas. The use of Ceramic Pithoi add statements and punctuate the space. Evergreen hedging materials clipped into topiary provide structure all year round. Much of the planting has been raised from seed or cuttings.
Briar Cottage, owners Richard Bendall and Jo Stocking 
This tiny enclosed back garden is packed with design features: there's an herbaceous border, vegetable beds, natural limestone with sinkhole, trained fruit trees, alpine interest and a collection of Japanese maples. The shaded front garden is full of hostas and acers.
Briar Cottage proves that even a small, difficult site can be turned into a gorgeous garden. Full of interesting and rare plants and excellent espalier fruit trees, this is a garden planted with style and passion that comes into full colour from July onwards.
Allotments, Chairman Jill Slaughter
Warton Allotments consist of 21 plots on land rented from the diocese. Plotholders grow a wide variety of vegetables, soft fruit and flowers. "We do our best to encourage environmentally friendly methods and foster a community spirit," says Jill. "Plot 10 has been put aside to growing vegetables for the Food Bank in these difficult times and we have planted wild flowers by the allotments and school playground which was to be an initiative with the school children… sadly a few days prior to sowing the school was closed due to Covid 19. But they will reap the benefits in the years to come."
For more about this garden group click here
Film courtesy of www.bradverts.co.uk 
If you enjoyed this content please consider making a donation to help us continue to support our nursing and health beneficiaries.
MAKE A DONATION TO SUPPORT OUR NURSES