Welsh cakes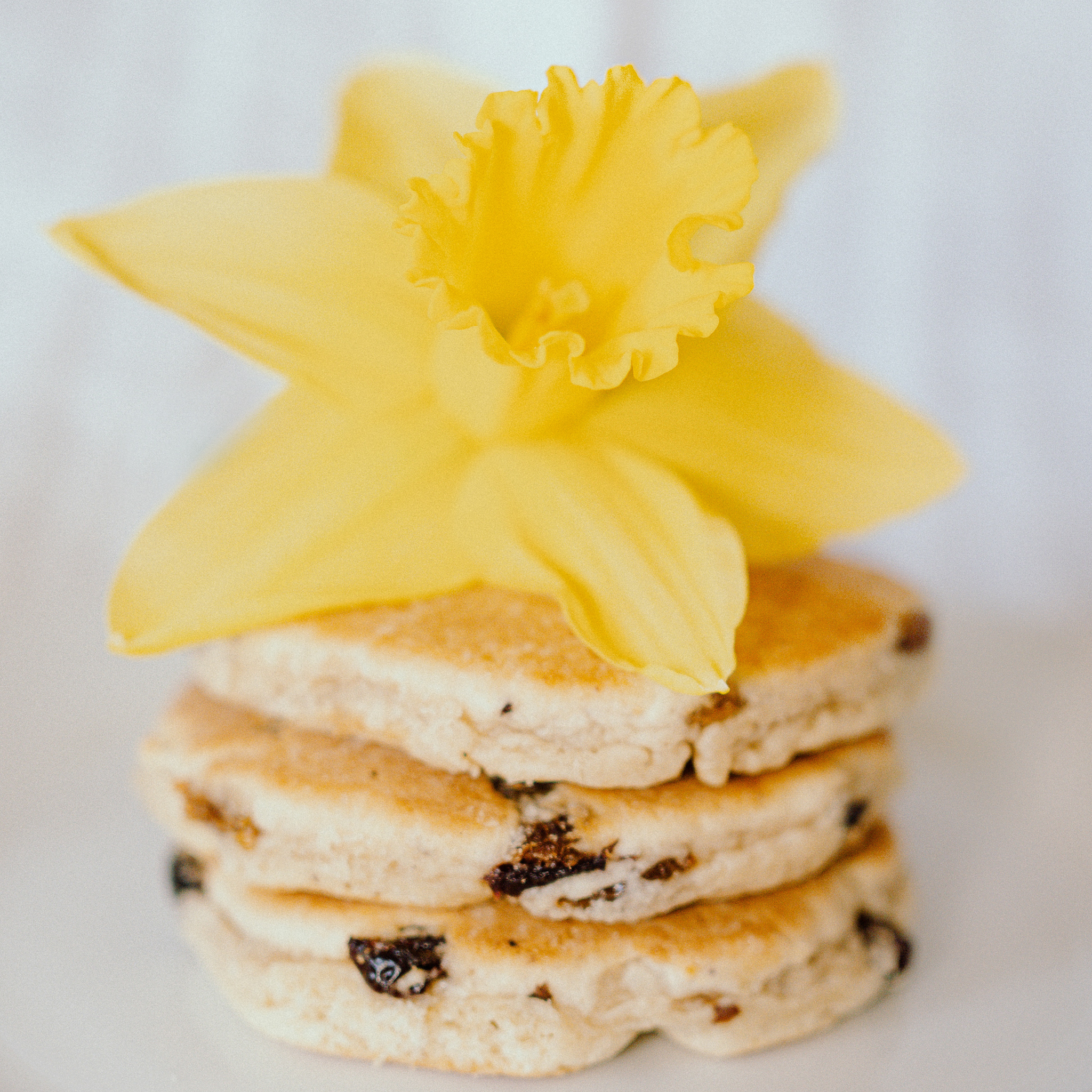 Whether you're celebrating St David's day or welcoming in the spring, why not get baking and give these delicious Welsh cakes a go!
Instructions
Dice the butter and mix it in to the flour until it resembles breadcrumbs.
Add the sultanas, sugar and mixed spice to the mixture.
Add the beaten egg and bring the mixture together to form a dough.
Allow to rest in the fridge for around 20 minutes, then roll out the dough to around 5mm thick. Put a griddle or frying pan on a low heat on the hob.
Cut into rounds using a biscuit cutter.
Spread a small amount of butter in the hot pan and ensure no Welsh cakes stick.
Cook each Welsh cake for around 4 minutes each side on a low heat, until golden brown.
Sprinkle the cooked Welsh cakes with sugar and serve immediately.
_________________________
If you enjoyed this content please consider making a donation to help us continue to support our nursing and health beneficiaries.
Ingredients
250g self raising flour
125g salted butter
75g caster sugar
1tsp mixed spice
1 beaten egg
100g sultanas
1tsp butter (to lightly grease the pan)
1tbsp caster sugar (to sprinkle on top of the cooked Welsh cakes)