We're celebrating £10 million to Marie Curie!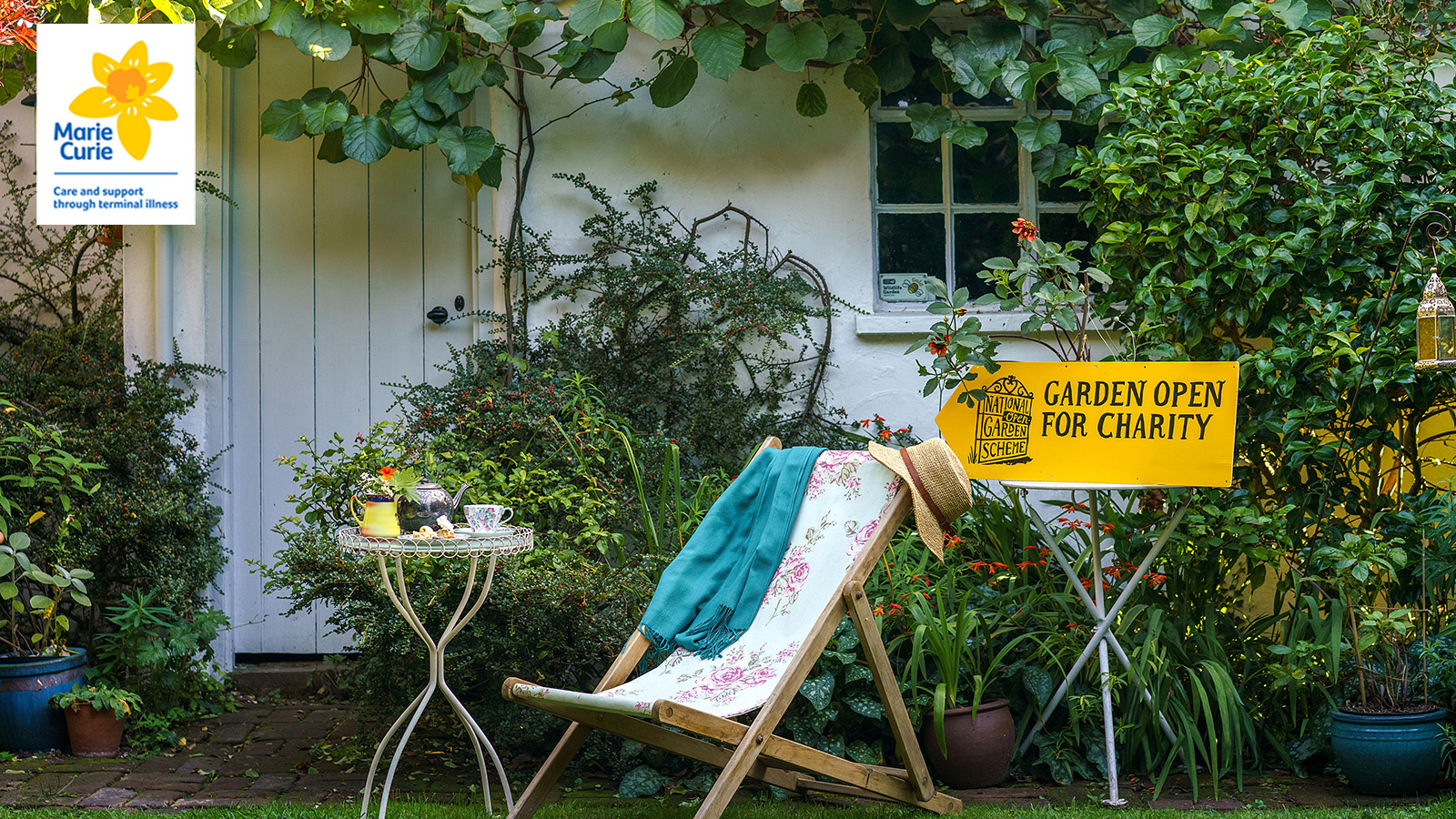 This year marks a significant milestone in our support of Marie Curie. Over the last 26 years our garden owners and volunteers have helped raise £10 million, making the National Garden Scheme the single largest funder of their work. In 2021 despite continuing challenges and restrictions caused by the pandemic, we donated £525,000 to help Marie Curie continue caring for people living with a terminal illness, and their families. This donation includes a one-off, extra payment of £25,000 to help launch the NGS Nightingale Challenge.
Marie Curie is the UK's leading charity for people with any terminal illness. The charity helps people living with a terminal illness and their families make the most of the time they have together by delivering expert hands-on care, emotional support, research and guidance.
It's a charity that touches many of our lives and the National Garden Scheme is justifiably proud of its contribution. In return, the team at Marie Curie would like to say thank you to everyone who has helped achieve the amazing result:
As part of the milestone celebrations, Head of Partnership Management at Marie Curie, Tom Heron went on a fundraising cycle around some of the London gardens open in June to say a personal thank you to you garden owners for their support.
"I had the BEST time visiting all the gardens, meeting all the garden owners and having some proper chats with them all was such a highlight," says Tom. "Jean and Charles at 122 Court Lane were incredibly welcoming and offered me plenty of cake and tea on my arrival! It was definitely a highlight of the year… and I also raised £520 for Marie Curie along the way… a real win win!"
Watch the video here:
More about Marie Curie
If you have questions about terminal illness, need support or just want to talk, call the Marie Curie Support Line on 0800 090 2309. It's for anyone affected by terminal illness, including family and friends.
For more information visit:
Lead image: Julie Skelton / Wildwood, Surrey, next opens September 4, 2022