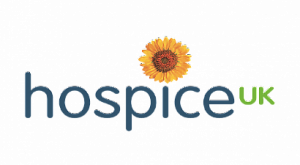 The National Garden Scheme has supported Hospice UK since 1996, donating over £7 million across our partnership. In November 2023, we donated a further £450,000.
Through our relationship, we have supported the right to high quality care and support at the end of life, no matter who they are, where they are or why they are ill.
Hospice UK is the national charity for hospice and end of life care. The charity works to ensure everyone affected by death, dying and bereavement gets the care and support they need, when they need it. Hospice UK supports more than 200 hospices across the UK who care for over 200,000 adults, children and families every year.
Toby Porter, Chief Executive Officer of Hospice UK said: "We are grateful for the amazing support shown by everyone at the National Garden Scheme.
"Through the National Garden Scheme team, organisers, volunteers and members of the public who visit these gardens, vital funds are raised to support more than 200 hospices across the country. Gardens play a very important role in hospice care – they provide a place of tranquility to allow families, patients and staff to breathe, receive support, talk or simply take time to quietly reflect.
"The money raised every year makes a lasting difference to the support and care provided to so many people when accessing hospice care."
Watch our partnership videos filmed at The Trinity Hospice, London and Thames Hospice to find out more about what our donations mean to Hospice UK:
Discover more about what our support means to Hospice UK in our 25th year of partnership here