Why not throw a Floral Friday?!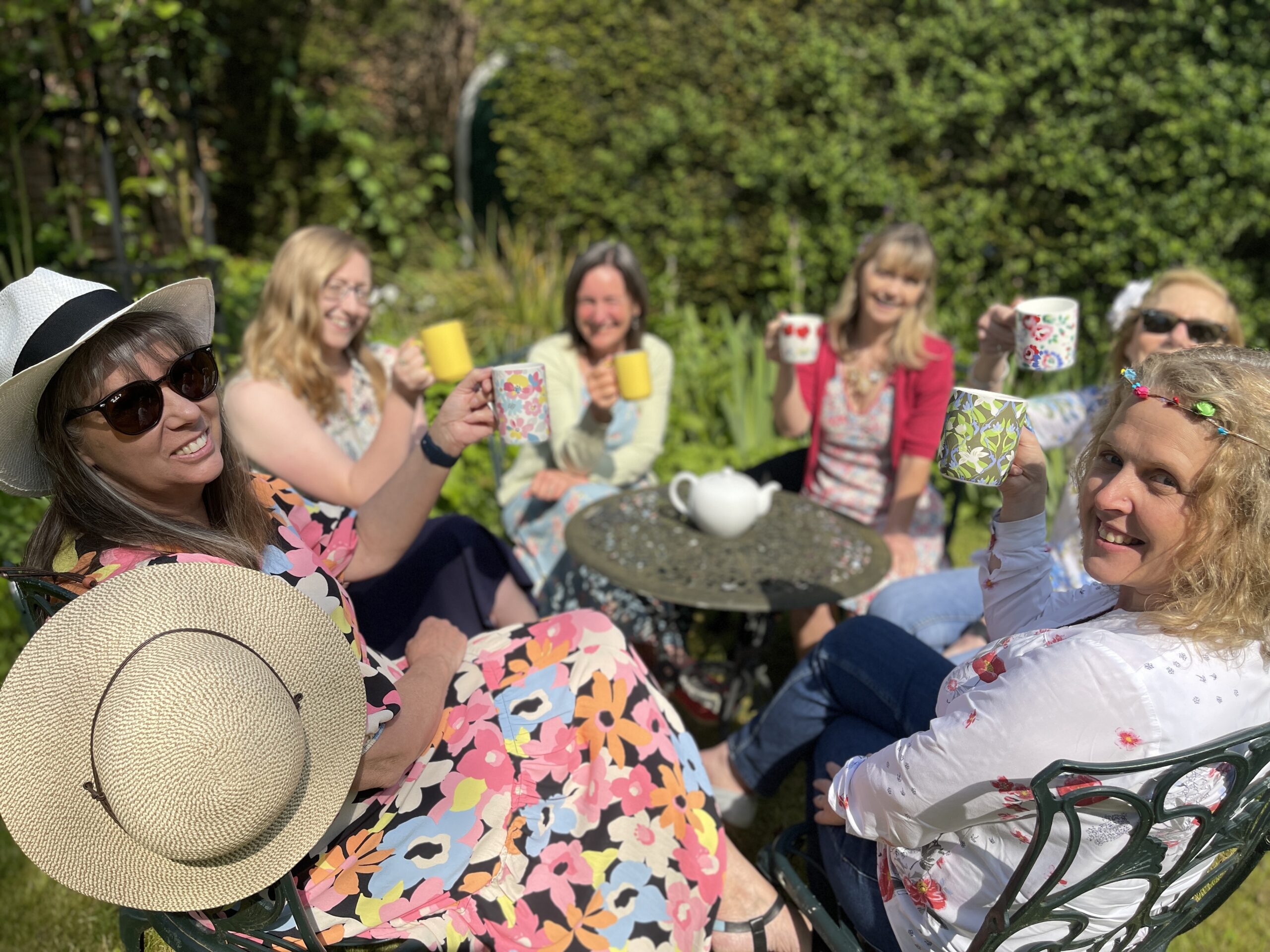 Raising money for the National Garden Scheme doesn't have to be a big event. Why not have a Floral Friday at the office or in school? Ask everyone to wear something floral and make a small donation to raise funds for some of the UK's best loved nursing and health charities.
We hosted our first Floral Friday here at the National Garden Scheme office last week and it was a great success. Out came the flowery dresses and blouses, even our colleagues who usually stick to darker colours joined in with a subtle hair pin or flowery scarf! With lovely weather the team took a quick tea break in the garden for some photos and a chat about the day.
Everyone agreed that it was so lovely to have such vibrant colours in the office and there was a bubbly mood as the team started to feel summery and ready to enjoy season of fabulous garden openings. One team member even suggested we make it a weekly event!
Ties, socks, dresses, shirts, hair pins, shoes, jewellery, hats or scarves. However you get involved, every penny you raise will make a difference.
Don't forget to tag us #GreatBritishGardenParty and #FloralFriday in your event photographs on Facebook, Twitter and Instagram
Visit our Great British Garden Party page for more fundraising ideas
Can I do it on a different day of the week?
Absolutely, it doesn't have to be a Friday, we just couldn't resist the alliteration!
How can I pay in my donation?
You can pay in the funds you raised in a number of ways so choose the one that's easiest for you. Head to our page on making a donation for more information – Great British Garden Party Donate – National Garden Scheme (ngs.org.uk)