28 Ferndene Road, London; a dream garden realised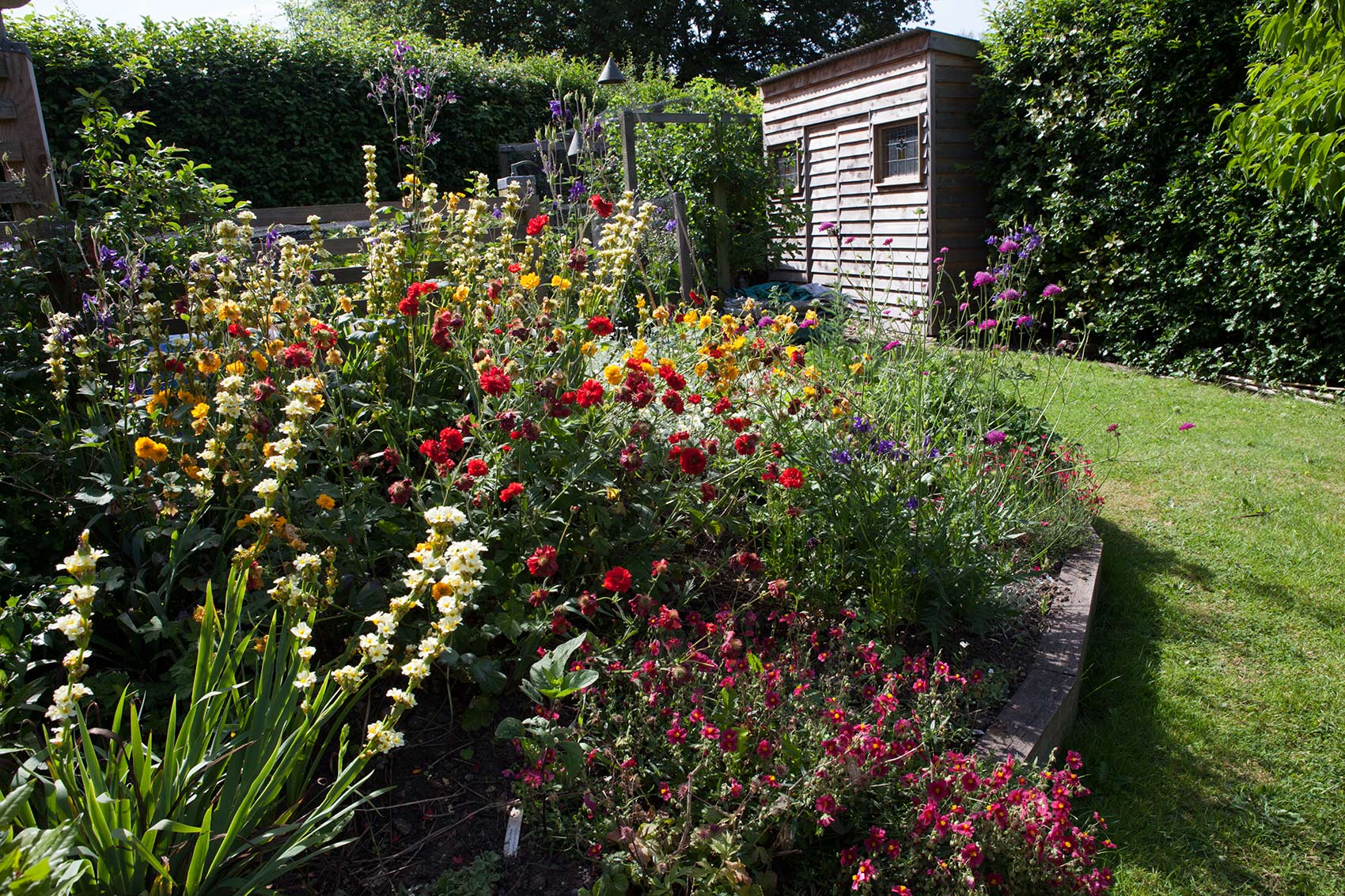 It's all about structure and careful planting in this dramatically sloping suburban garden. Join Garden Owners, David and Lynn Whyte for a glimpse at the lively blend of perennials and shrubs which flourish beyond the garden gates…
David and Lynn began the redesign of the front and rear garden in 1998. There were many ideas of how the project would unfold, but becoming eco-friendly, creating new habitats for wildlife, and preserving water remained at the forefront of the project. If possible, the Garden Owners also wanted a no-step access from the street to the very back of the garden, to recycle as much as possible, and to use some of the existing well-established shrubs.
Over 20 years later, David and Lynn have turned their vision into reality. The garden has been transformed, buzzing with wildlife and flourishing with a mix of traditional and exotic plants.
The planting has the feel of a coastal garden, with a hint of inspiration from New Zealand. Planting starts in large pots on the terrace across the back of the house, a long-established Yew pruned to a huge ball is at one side of the next level from which rises a sloping bank of grasses, perennials and shrubs, inset with a water feature. On the other half of this level is a rising curved 2.5m high rock wall topped with Lavenders and an Elaeagnus hedge.
On the top level, the garden is divided width-wise into two, with another larger water feature on the west side. Holly hedges are down this side and a mostly native hedgerow right across the back of the garden. The rear area has raised beds for vegetable growing and soft fruit bushes, in front of the summer house. This quite separate area is sheltered and mostly enclosed by a trellis fence smothered with an Akebia quinata and clematis. A broad bed of strong, vibrantly coloured perennial planting is in front of it.
This very secluded area catches the late sun and is where David and Lynn spend many summer evenings – observing pollinators, butterflies, and birds, and enjoying the horticultural oasis they have created.
To find out more about 28 Ferndene Road, click here
If you enjoyed this content please consider making a donation to help us continue to support our nursing and health beneficiaries.
MAKE A DONATION TO SUPPORT OUR NURSES