Beating Blue Monday (16 January)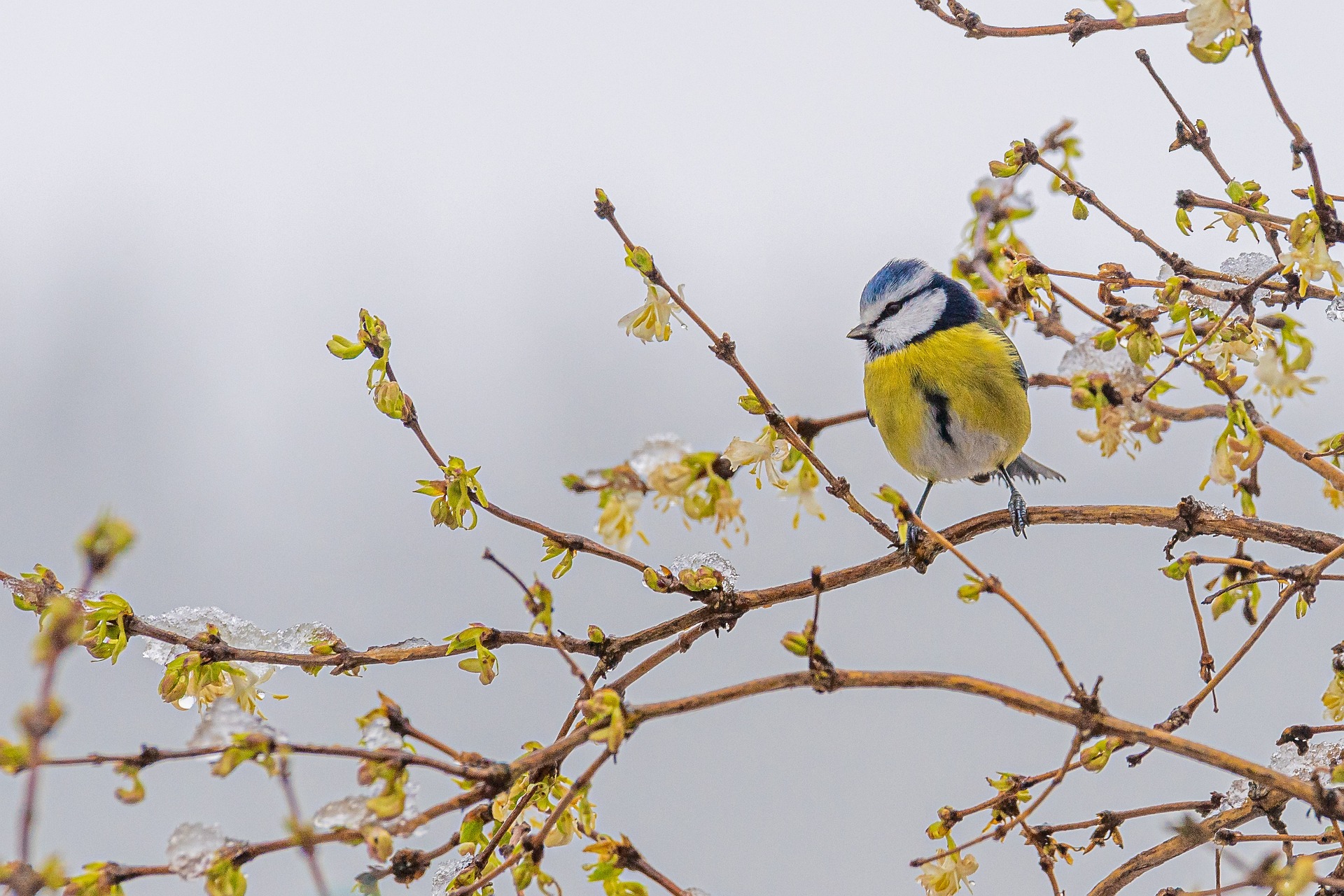 We've all heard of the winter blues and Blue Monday (16 January) is thought to be the most depressing day of the year for numerous reasons. The festivities are over with many of us having overindulged and overspent. So, it's a good time to assess the steps you're taking towards improving your own wellbeing.
One of our beneficiaries, Hospice UK, have put together a list of ideas to boost your mood whilst also supporting them. At the National Garden Scheme we also champion the idea of getting out into the fresh air to garden or visit a garden to beat the winter blues, you'll feel the benefits before you know it! Click here for some top tips for things to do in the garden this January.
1. Physical activity
Feeling low can reduce your desire to be physically active, especially as exercise is less appealing during winter months like January. While you may not feel like it, exercise lifts your mood and increases your energy levels. Being sponsored to walk, cycle or run may give you that added motivation to get physical.
2. Get creative
Art therapy is common within our hospices for good reason. Getting creative helps us switch off from day-to-day pressures and often turns negative thoughts or feelings into something positive. Why not take up painting, card-making, knitting, crocheting, or whatever suits your personality. You may wish to sell your final product and donate the proceeds. Why not explore the online Snowdrop Watercolour Class we're offering in association with Treetops and artist Claire Warner.
3. Eat well
It's tempting and easier than ever to reach for comfort food to cheer us up. That half tub of Quality Street is likely still lurking at the back of your cupboard. Remember that eating lots of foods high in fat and carbohydrate can often cause blood sugar levels to crash, resulting in sluggishness and increase anxiety levels. A healthy, balanced diet with plenty of fresh fruits and vegetables, as well as fatty oils such as omega-3 and 6 are important for our mental health. You could host a healthy themed Come Dine With Me event with friends and family – with each participant paying a small fee to enter and the prize pot being split between the winner and Hospice UK.
And don't forget to feed your garden birds in cold snaps too! You can find some top tips on making bird treats here and when they come to feast just seeing them enjoy the food can be so uplifting.
4. Give up or reduce your alcohol consumption
Many people experience an improvement in their mood after reducing their drinking. Alcohol is a depressant that can often worsen underlying issues like depression and anxiety. Being sponsored to stop drinking alcohol for a month or beyond will positively impact your wellbeing whilst helping to support a great cause.
5. Reach out
Sometimes this January slump goes much deeper and you may be suffering in a way that can't be solved with simple lifestyle changes, Samaritans offer emotional support. Call Samaritans for free anytime on 116 123 – this number won't show up on your phone bill. You can also send an email or download the organisation's self-help app. To make an appointment to speak with a trained volunteer, call 01462 455333.
We appreciate that January is a particularly difficult month financially too. But if you are thinking of raising money this JustGiving page for Hospice UK is an ideal place to direct anyone sponsoring your fundraising efforts but what's most important is that you have a happy and healthy 2023. We hope this helps.