How to make bird seed cakes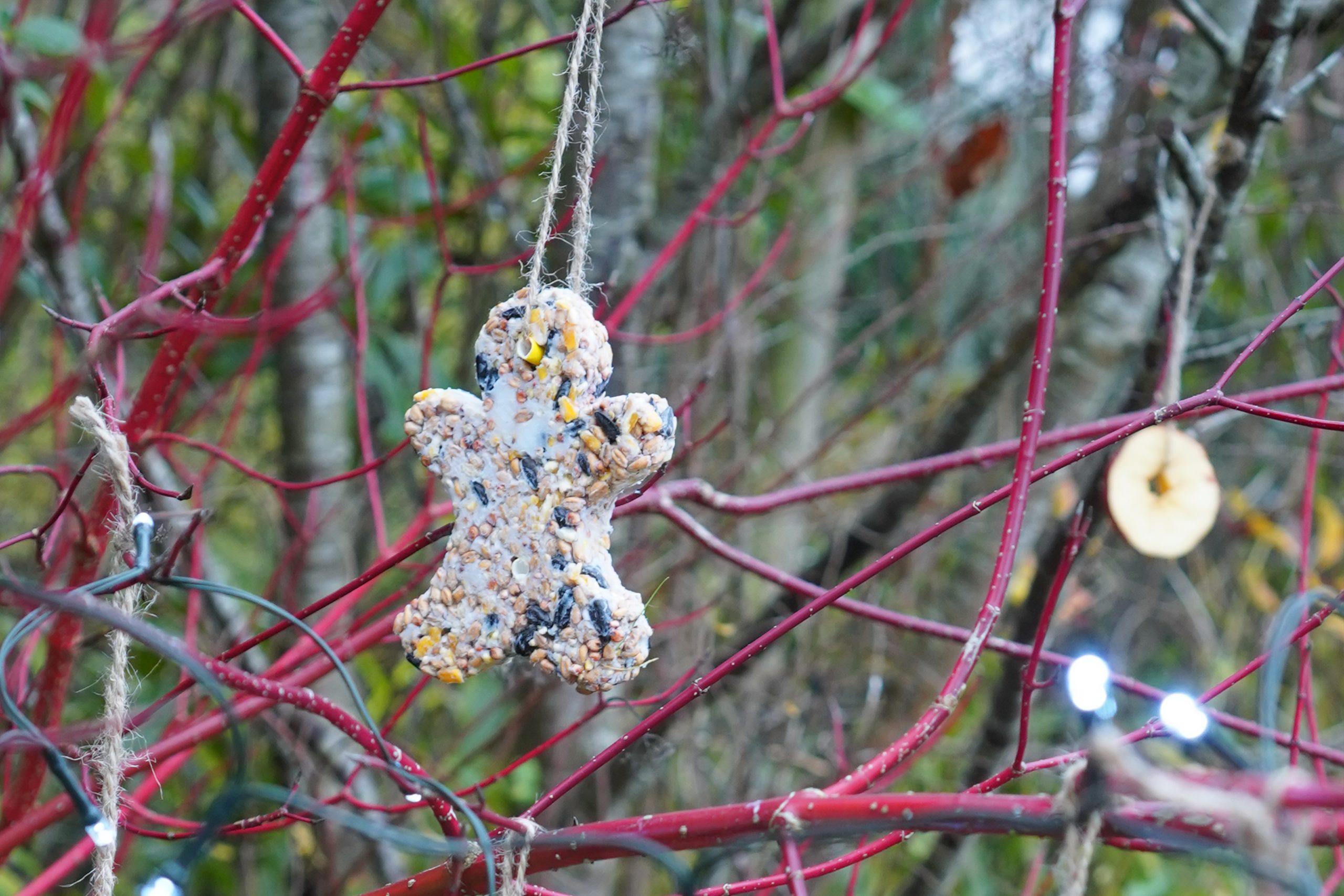 Feed the birds in your garden this winter with these Christmas inspired birdseed cakes.
This simple 'recipe' is a great crafting activity for the Christmas holidays, and will have the whole family bird watching at the window once they're served to the wildlife in the garden.

What you'll need:
Wild bird seed
Lard
Cookie cutters
Paper straws
Tray
Twine
Scissors
Method
Step 1.
Chop up the lard and, using your hands, squidge it up with the birdseed until you get a sticky ball
Step 2.
Press the mixture into your cookie cutter shapes
Step 3.
Cut up some lengths of paper straws, make a hole in the mixture and push the straw in – you'll thread the twine through this.
Step 4.
Put the cakes in the fridge for 2 hours – push them out of the cutters and thread with twine.
Step 5.
Hang them in your garden trees and watch the birds enjoy their winter treat!
You can also watch a video or download a pdf guide for this craft.
Looking for more Christmas crafts?