Biscoff Cake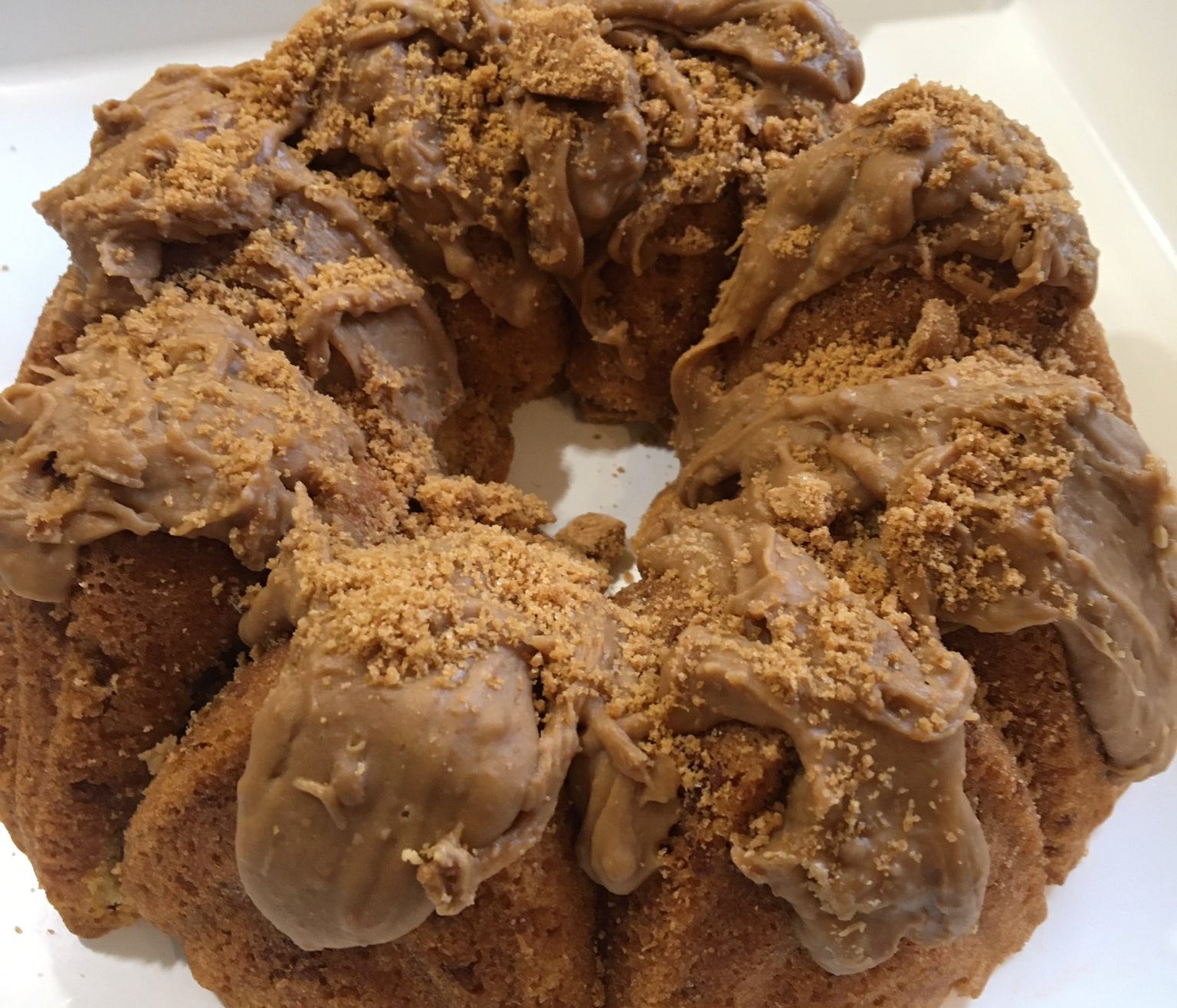 If you're looking for something new to bake this month, why not try this recipe from Queen's Nurse, Vicki Jones. Over the last few months Vicki has made this many times and finds it's an easy but impressive cake to make. This Biscoff Cake can be made in a bundt tin or as two sponges, sandwiched together.
Instructions
Place the eggs, flour, baking powder, sugar, butter and vanilla in a stand mixer and beat until the mixture is pale in colour, You can also use a electric hand whisk or by hand but it will take a little longer.  Put the biscuits in a plastic food bag, seal it up and bash the bag with a rolling pin or similar until the biscuits are reduced to crumbs.  Keep a couple of tablespoons of the crumbs to one side for the topping and add the rest to the cake batter and mix well.
Grease the cake tin well (I usually use a little vegetable oil and a pastry brush to get in all the corners).  Add the cake batter and bake at Gas 5 / 190 for about twenty minutes then check by putting in a skewer if it comes out clean the cake is done if not put in for another five minutes testing every time.
Leave the cake in the tin for ten minutes then turn it out onto a cooling rack until completely cold.
For the topping put the biscoff spread in a small bowl in the microwave and heat for 30 seconds until starting to melt, Beat well then drizzle over the cake and top with the remaining biscuit crumbs.
Vicki with her biscoff Cake
_______________________
If you enjoyed this content please consider making a donation to help us continue to support our nursing and health beneficiaries.
Ingredients
3 large free range eggs
180g plain flour
2 tsp baking powder
180g sugar
180g butter (softened)
1 tsp vanilla essence
1/2 packet biscoff biscuits
Topping