Coconut, raspberry and peanut slice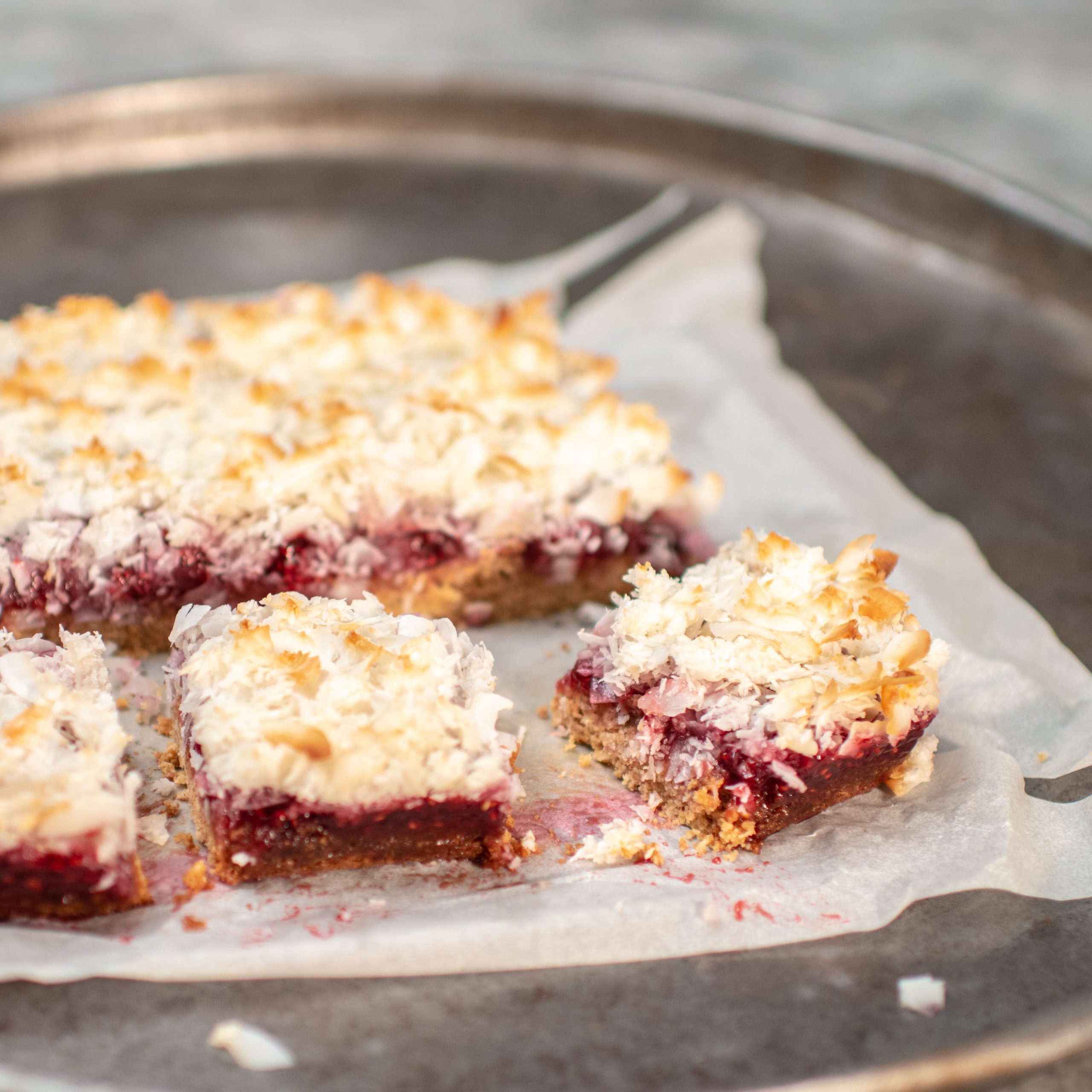 On the last Friday of September, Macmillan Cancer Support are inviting everyone to take part in their annual World's Biggest Coffee Morning. The official date for Coffee Morning is Friday 25 September, but you can hold yours whenever you like. Small or big, tea or coffee, socially distanced or virtual – Coffee Morning is what you make it!
For some inspiration for your event, Macmillan have shared their recipe for this simple yet delicious tray bake.
Preparation time: 10 mins
Cooking time: 30 mins
Serves: 20 slices
Instructions
For the base
Preheat the oven to 180°C (350°F). Place the flour, coconut oil, desiccated coconut, brown sugar, peanut butter and ground almonds in a large bowl and mix until combined.
Using the back of a spoon, press into a lightly greased 20cm x 30cm slice tin lined with non-stick baking paper.
Cook for 15 minutes or until golden brown.
Spread the jam over the cooked base.
For the topping
Place the desiccated and shredded coconut, egg whites and caster sugar in a medium bowl and mix until combined.
Sprinkle the mixture over the jam and cook for 12–15 minutes or until golden brown.
Set aside in the tin to cool completely before slicing to serve.
To find out more about The World's Biggest Coffee Morning, click here.
_________________________
If you enjoyed this content please consider making a donation to help us continue to support our nursing and health beneficiaries.
For the base
150g Wholemeal self-raising flour
25g Desiccated coconut
50g Ground almonds
100ml Coconut oil, melted
3 tbsp Smooth peanut butter
100g Soft brown sugar
400g Raspberry jam
For the topping
80g Desiccated coconut
75g Shredded coconut
2 free range egg whites
75g Golden caster sugar