Epiphany cake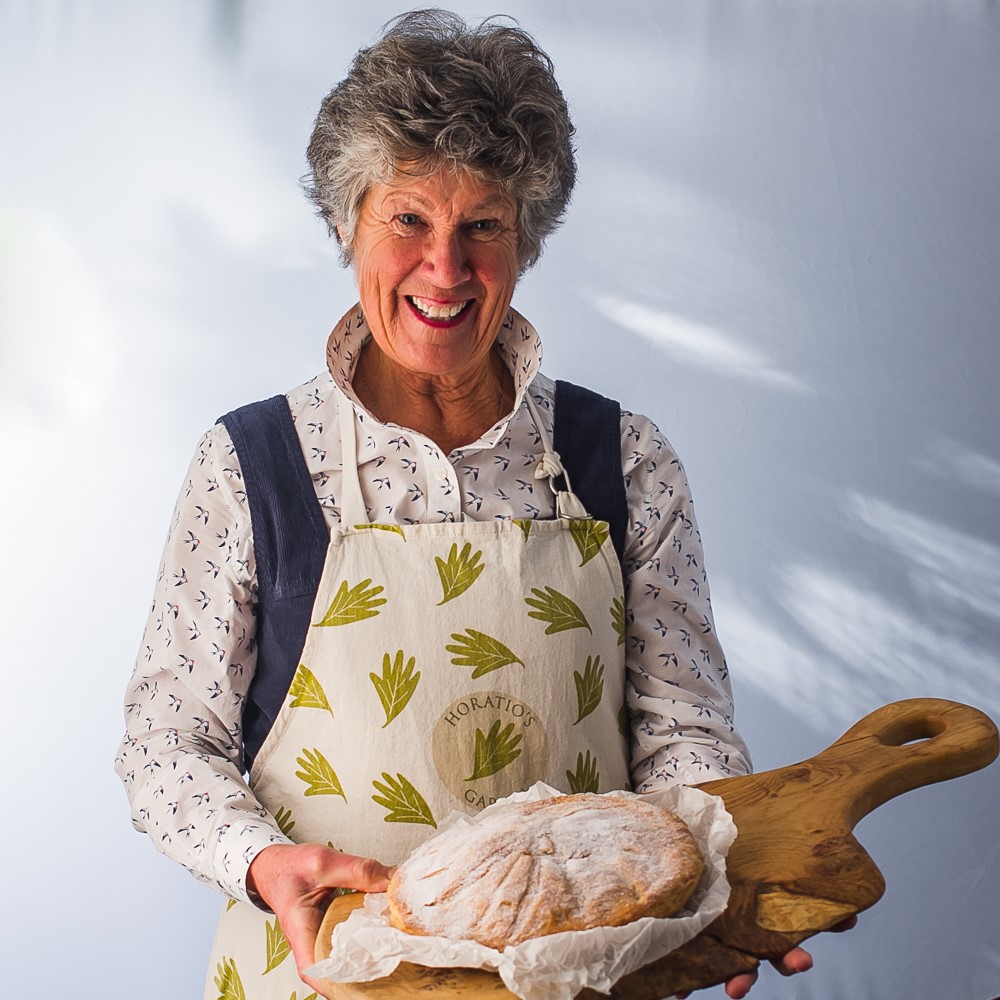 This month's recipe comes from Horatio's Garden and the Seaside Baker, Maggie, who appeared on the Great British Bake Off in 2021. Maggie is sharing her Epiphany cake recipe (or, A Galette des Rois) ready for January 6th!
The story is that the three kings arrived at the stable in Bethlehem on the twelfth night bearing the gifts of Gold, Frankincense and Myrrh. To honour this, the French patisseries are full of a pie known as a Galette des Rois. It really isn't difficult to make as it consists of puff pastry enclosing an almond frangipane. When it is baked it is decorated with a paper crown! Traditionally a small silver trinket is placed inside the frangipane, and the person who gets the trinket in their slice can wear the crown for the day. Considering the price of dentistry these days I don't risk putting something hard in the frangipane so I put a cherry or a sultana in instead!
Instructions
Preheat the oven to 200c or fan oven 180c or gas mark 6.
Cream together the sugar and butter until light and fluffy and gradually add the eggs.
Mix in the ground almonds, almond extract and brandy, rum or milk and of course the cherry or sultana, mix to a smooth paste.
Halve the pastry and roll each half out to a thickness of approximately 3-5 mm. Using a 25 cm's circle (use a dinner plate or the base of a spring form tin) cut two circles. If one is slightly smaller than the other that will work well.
Place the slightly smaller circle on a baking tray lined with baking parchment, brush the edge with the egg yolk beaten with a teaspoon of water.
Place the frangipane filling in the centre and spread out to within 1 cm of the edge.
Put the second ring of pastry on top of the filling and seal the edge with your fingers or the back of a fork.
Using a sharp knife, score a series of lines on top of the pastry to form a spiral.
Brush with the remaining egg wash and bake for approx. 30 mins until the top is golden brown and puffed up.
Remove from the oven and allow to cool for 5 minutes, then move to a wire rack.
Serve just warm or cold. It is better eaten on the day but will last 3 days in an airtight container.
To save time the frangipane can be made up to 3 days in advance.
Just an added note you can make these as individual tarts. When you have rolled out the pastry, cut 8 rounds using an 8 cm cutter and 8 rounds with a 9 cm cutter and proceed as above.
_________________________
If you enjoyed this content please consider making a donation to help us continue to support our nursing and health beneficiaries.
Ingredients
750g rough puff pastry
100g caster sugar
100g unsalted butter at room temperature diced quite small
100g ground almonds
2 large eggs plus an egg yolk for glazing
1 teaspoon of almond extract
1 tablespoon of brandy or rum or milk
1 glacé cherry or sultan or raisin