Exercise and the creation of calm – gardening with Parkinson's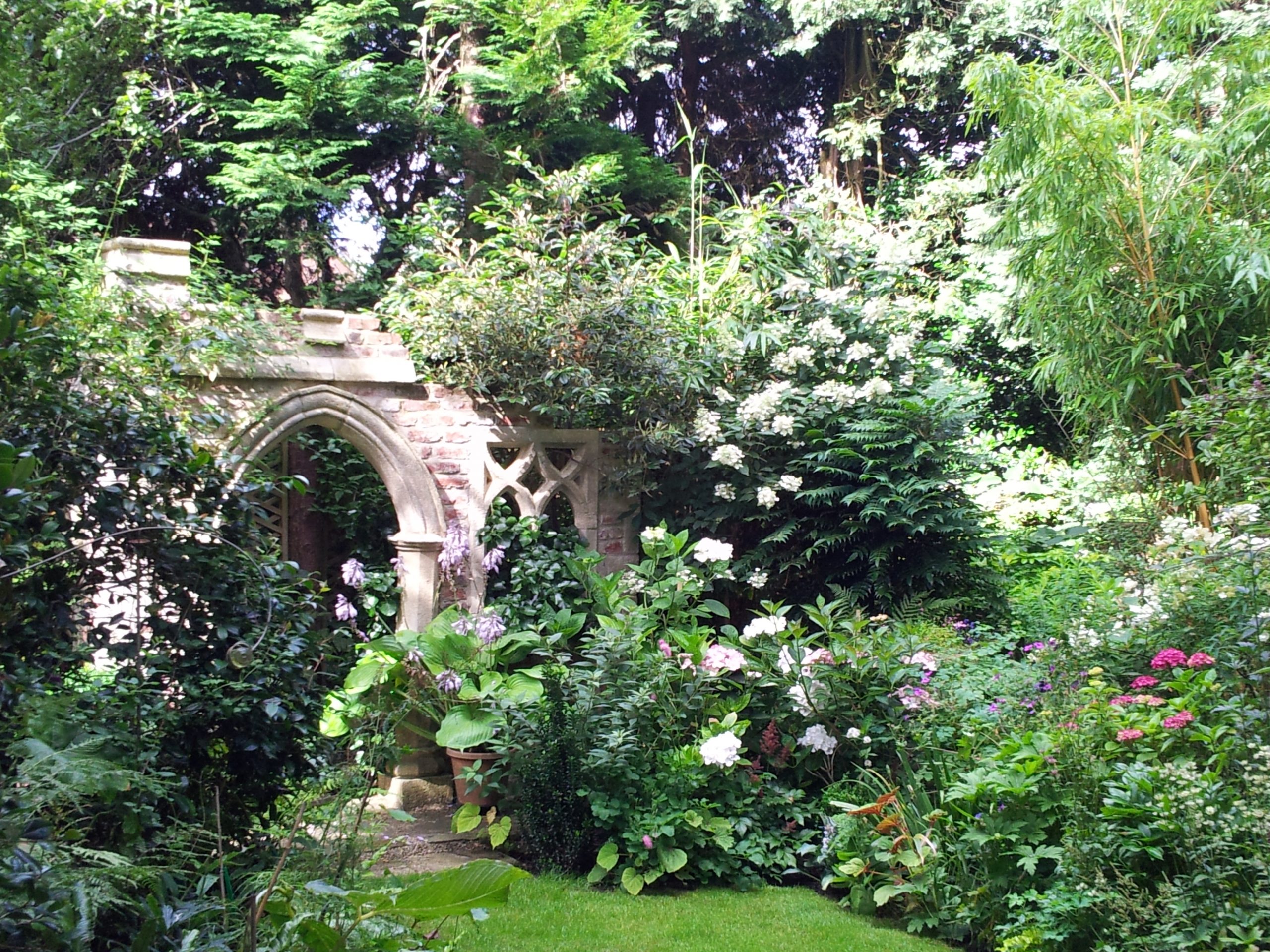 The National Garden Scheme is delighted to mark the tenth anniversary of its support for Parkinson's UK in 2022.
The anniversary marks not only almost £1.5 million of funding to the charity from visits to our gardens, but a dynamic and positive partnership which is helping to change the lives of 145,000 people living with Parkinson's in the UK.
​"One of the most rewarding aspects of the partnership is to see how people with Parkinson's find solace and peace in visiting our gardens, in their own gardens, and in gardening in general, often creating extraordinary havens, some of which open to National Garden Scheme visitors," says National Garden Scheme Chief Executive, George Plumptre.
Four garden owners with Parkinson's who open their havens for the National Garden Scheme attribute the physical act of gardening as an important part of managing their symptoms and simply being in their gardens as a release. These inspiring spaces show just how much can be achieved and how much joy can be shared by opening them for charity.
For Roger Bateman, who opens Silver Birches in East Hampshire with his wife Jenny, being diagnosed with Parkinson's last December was a shock to begin with. "But it was followed by relief as I knew something was wrong. The loudest message I have heard about living with Parkinson's is 'exercise', you must exercise. We have a half-acre garden, which includes the mowing and edging of three sizable lawns and it's my job to maintain those lawns. And I have to admit that the garden always looks its best when the lawns have been mowed and the edges trimmed. And this is great exercise for me.
"We also visit other National Garden Scheme gardens in the East Hampshire/West Sussex area, and this also helps keep my exercise level up, and earns us a cup of tea with that wonderful piece of cake. Being part of the National Garden Scheme is a most rewarding occupation and we will continue to open Silver Birches for many years to come."
Alison Jordan, who also volunteers for the National Garden Scheme, opens her garden in Staffordshire at 22 Greenfield Road. Her garden is her solace and helps her find relief from her symptoms and get much needed exercise. Over the years Alison and husband Pete have created a tranquil haven, full of varied and interesting planting and plenty of places for Alison to rest. "It may not be the biggest garden you've ever been in, and it won't have the most unusual plants, but it's fantastic for me, I love it," says Alison.
Fellow National Garden Scheme volunteer, Brian Bailey, also opens his award-winning, romantic garden at 19 Waterdale Wolverhampton (main image). Diagnosed with Parkinson's in 2017, Brian has always been a keen gardener and enjoys the rewards that daily gardening continues to bring.
"It is recognised that keeping the mind active and the body exercised helps you live with the effects of Parkinson's, getting and keeping the impact under some order of control," says Brian. "While the effects force you to change the way you garden and the help you need, you can still be an effective gardener. Exercise helps with the physical changes as the impact grows. Gardening also keeps you socially engaged, helping avoid the isolation that can easily creep into life with Parkinson's."
For Brian, the motivation to open his garden for the National Garden Scheme came from his mother who received great support from nursing charities when she was dying from cancer. "I wanted to repay them through raising funds by opening my garden," he adds.
And Chris Lane, who opens her garden in London says: "Gardening for me is about creating a lovely environment in which to live. I take great pleasure in watching things grow and transform. Knowing that I had a hand in it makes me very happy. My father was a keen gardener but I only got into it properly once my children were big enough to look after themselves.
"To me, my garden is a calm and peaceful sanctuary away from the hub-bub of daily life."
You can read more and watch a video of Chris in her garden here.
For more about the National Garden Scheme's partnership with Parkinson's UK and the ten year partnership landmark click here
This article originally appeared in The Little Yellow Book of Gardens and Health – click here to read it all.