Froyle Gardens, Hampshire; a smorgasbord of delicious gardens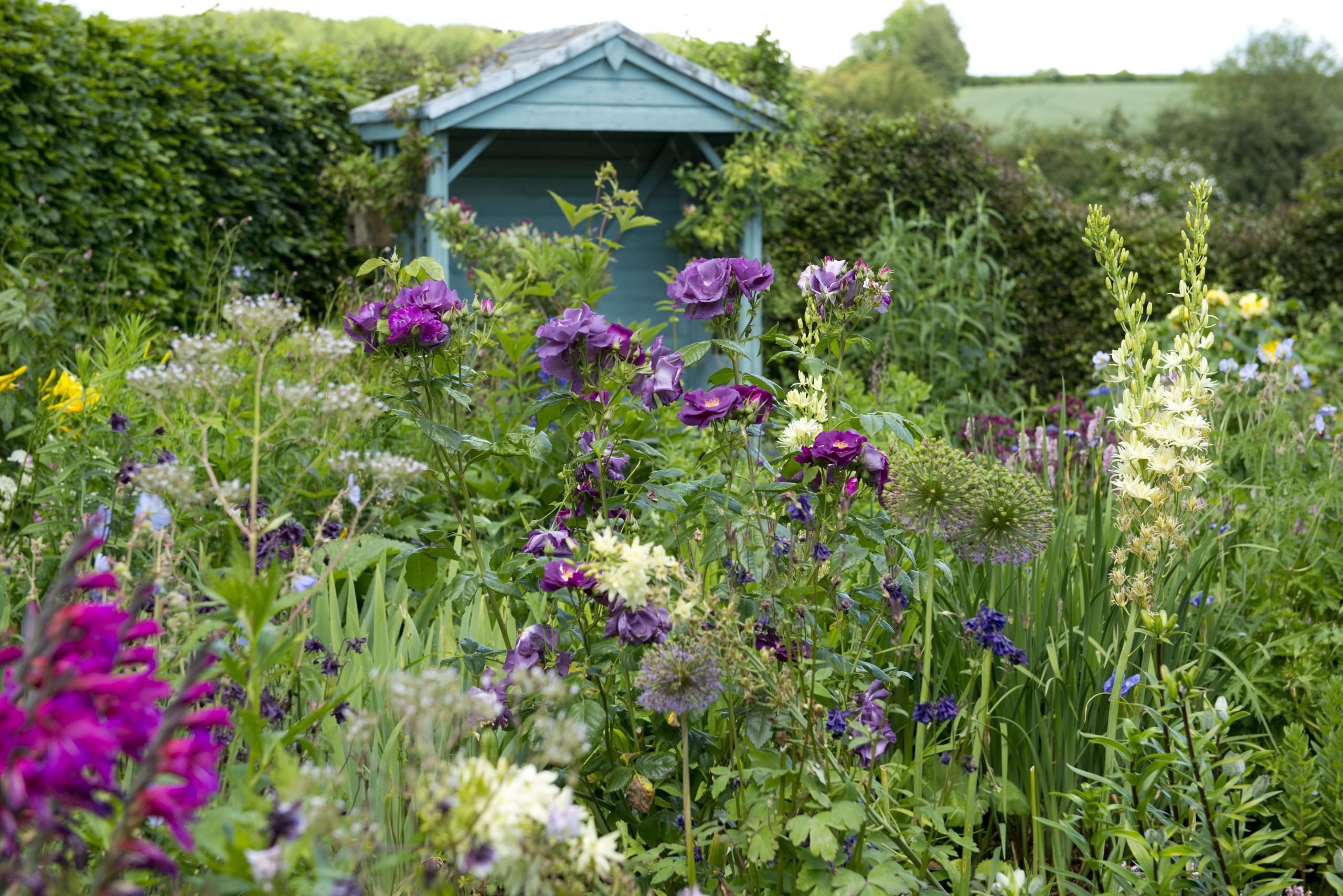 Nestled in the heart of the Hampshire countryside the gardens in Froyle represent a wide variety of styles in an historic village setting, many with wonderful open views. The village is thought to be named after Freya, the Norse goddess of love, beauty and fertility, and the gardens provide a bountiful smorgasbord of delights for the visitor to enjoy. Join the vicar of Froyle, Reverend Yann Dubreuil for a tour of some of the gardens that open for this delicious group:
A closer look
Froyle is a beautiful village with many old and interesting buildings, and gardens that harmonise with the surrounding landscape. Diverse and richly planted you'll see greenhouses, water features, vegetables, roses, clematis and wildflower meadows, as well as a gem of a courtyard garden. There are plenty of ideas and lots of inspiration to take home from these wonderful gardens. As with many group garden openings the gardens may vary year on year.
In this film are:
Aldersey House: Over the last seven years the owners have been busy merging three gardens into one and reuniting their house with its original garden. This has involved the creation of new lawns and borders, the construction of walls, a greenhouse and a lake and boathouse, and a great deal of new planting. The vision is a relaxing space where people, plants and local wildlife can exist peacefully together.
Day Cottage: A delightful, relaxed cottage garden set in a beautiful location with a charming atmosphere. Natural planting, grasses and a wild flower meadow make the garden sit comfortably within its setting. There are interesting water features, rambling roses and plenty of seating.
Glebe Cottage: A real surprise as you enter a tiny walled garden on the site of a double garage. Cleverly designed and planted with roses, honeysuckle and other climbing plants. Colourful containers add interest and the result is a little gem.
Warren Cottage: This established wrap-around garden has continued to develop its maturing borders which offer some interesting plants, year round interest and lovely country views. In all about half an acre. There is also an 18th century barn with a curious history.
Well Lane Corner: Cleared of unmanaged conifers in 2011, the garden is still in development. There are raised herbaceous beds, a wild life pond and vegetable garden with fruit wall. Meandering grass paths take one past a wild flower meadow, a woodland border and restored orchard. Wildlife friendly, and with superb views, the garden should be of interest to those favouring both the naturalistic and the formal.
3 Burnham Square: This is a beautifully designed and constructed new garden in the middle of the former Treloar School estate in Upper Froyle with interesting shrubs and tree shapes. A lawn most of us would envy, a vegetable garden and lots of flowers all around. Stand on the terrace and admire the water feature and the view.
Old Brewery House: After five years the garden is still evolving. In total there are 3 acres, half of which is a paddock. Herbaceous borders and a rose garden make up the main garden area. The orchard area consists of a vegetable garden, fruit trees, wildlife pond and areas of woodland plants beneath the mature trees. A nuttery in the paddock is the most recent introduction.
Sandibe: Named after a Botswana village close to the owners hearts this lovely garden is full of unusual planting and wonderful sculptural and metalwork features that enhance the aesthetic.
Be sure to add this garden group to your favourites for 2021, with so much to see you may need to go back time and again to fully appreciate the wonderful variety and flavour of these delicious gardens. For more information click here
Feature image: Ellen Rooney
If you enjoyed this content please consider making a donation to help us continue to support our nursing and health beneficiaries.
MAKE A DONATION TO SUPPORT OUR NURSES