Gluten free coffee cake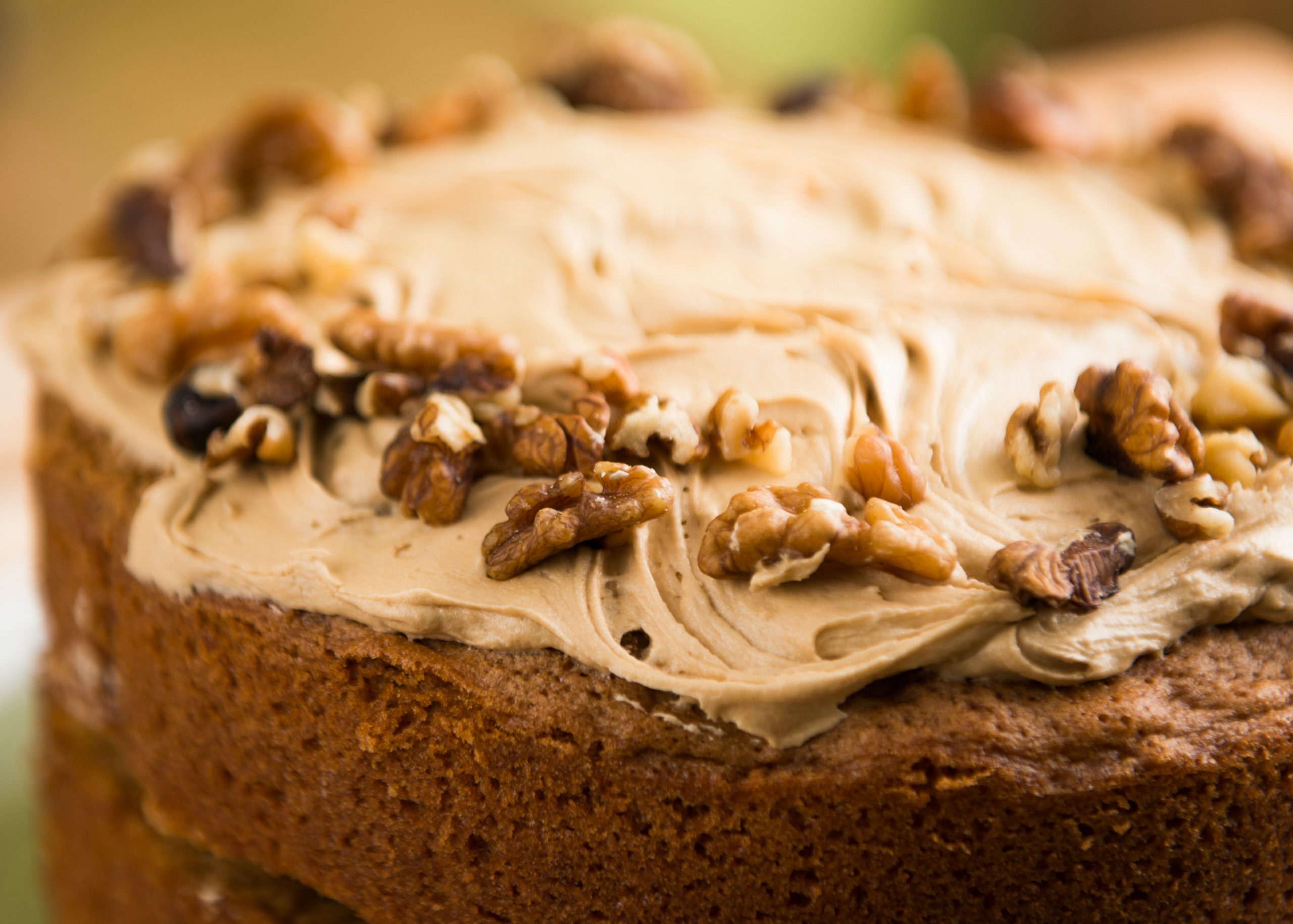 This months recipe comes from Perennial and is a delicious gluten free coffee cake. Perfect for any gluten free guests at your Great British Garden Party!
Instructions
Preheat the oven at 160C, gas mark 3. Baseline and grease two equally sized sandwich tins.
Add the sugar and butter to a bowl and whisk until very fluffy and a pale cream.
Whisk the eggs in a mug with a fork and then add them gradually to the mixture with 1 tbsp of flour each time. Make sure not to use up all the flour.
Add the rest of the flour and the baking powder into the mixture and fold it in gently
Dissolve the coffee with the boiling water and add to the mixture still folding.
Divide the cake mixture into the sandwich tins and cook for 30 minutes.
Meanwhile, cream the butter and icing sugar until light and fluffy.
Dissolve the coffee in boiling water, making sure you don't add too much water, or the icing will be runny and add it to the butter and icing sugar. Whisk and leave in the fridge until the cake is done.
Once the cakes are done and have been put onto plates, spread the icing on the bottom one of the cakes, making sure to leave half the icing for the top. Place the other cake onto of the iced bottom and use the rest of the icing to ice the top.
_________________________
If you enjoyed this content please consider making a donation to help us continue to support our nursing and health beneficiaries.
Ingredients
150g caster sugar
150g butter or margarine (this can be dairy free)
3 eggs
150g gluten free self-raising flour
1 1/2 tsp baking powder
1 tbsp hot water
1 tbsp instant coffee (add more if you like it strong)
For the icing
225g icing sugar
100g butter or margarine (this can be dairy free)
1 1/2 tbsp instant coffee
1 tbsp hot water