Grants and bursaries that help keep Britain's gardens great…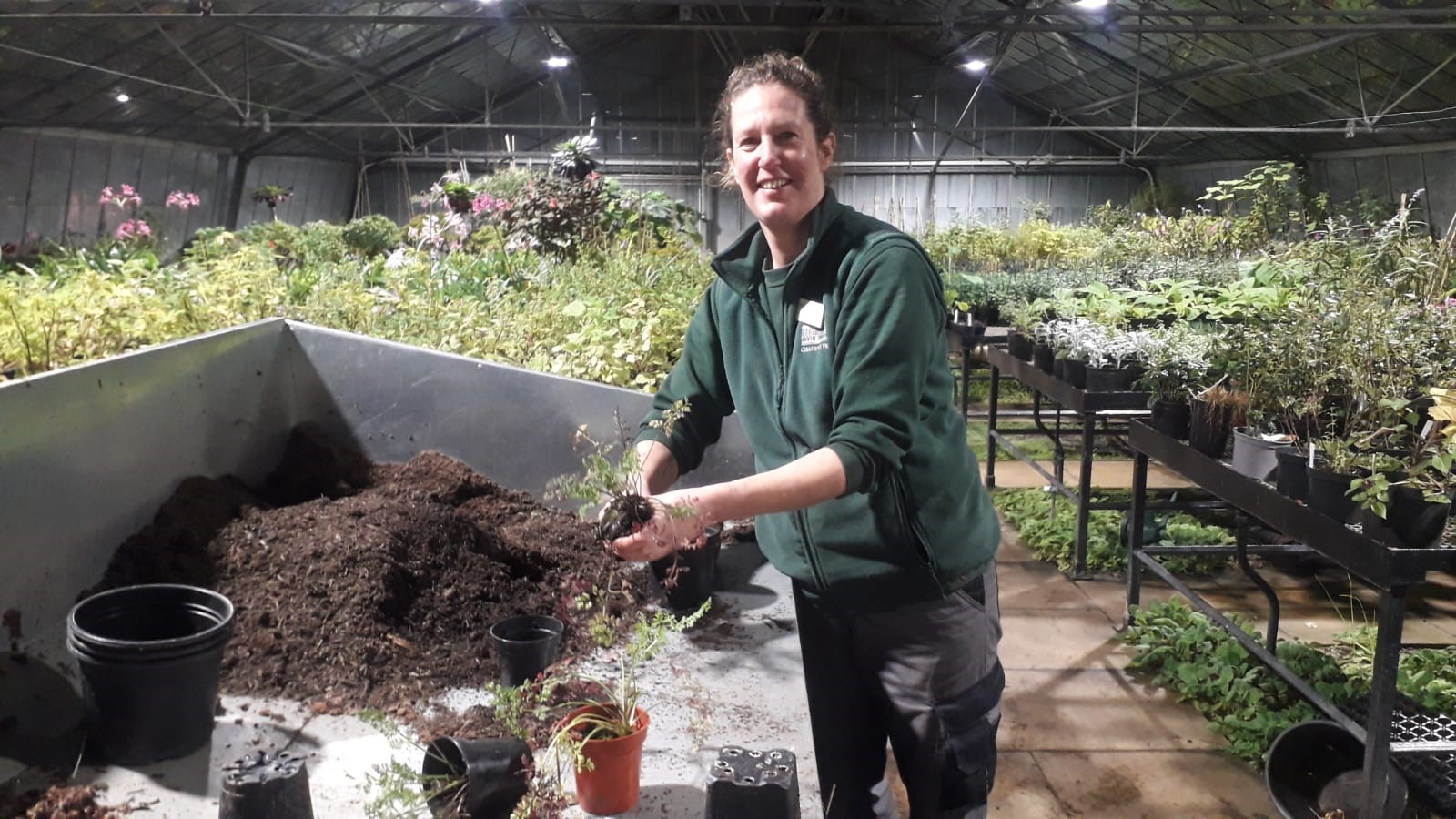 As well as supporting our main beneficiaries, guest charity and gardens and health beneficiaries the National Garden Scheme donated £262,210 to support community garden projects and trainee gardeners in 2020.
From supporting those looking for a change of career and getting into horticulture for the first time to supporting gardens that help rehabilitate ex-servicemen or reduce social isolation, our funding provides a positive introduction to gardening. In 2020, despite the difficult economic climate, we continued to fund Community Gardens Awards in memory of Elspeth Thompson, and apprenticeships for trainee gardeners.
Since 2017 the National Garden Scheme has supported the Professional Gardeners' Trust, a charity that provides gardeners with the opportunity to acquire skills and gain qualifications through part-time courses and work placements. This enhances their careers and benefits the horticulture profession as a whole. In 2020, they received a donation of £20,000 from the National Garden Scheme.
Britta Horsthemke's (above) horticultural career is a good example. Her introduction to professional gardening came from working in private domestic gardens and this experience provided the foundation from which to commence her Professional Gardeners' Guild Traineeship at Beth Chatto Gardens in Essex in 2018. Britta was very keen to learn and improve her horticultural knowledge and skills and she quickly become a valuable member of the garden team. This experience built on her previous year at Waterperry Gardens, where she obtained her RHS Level 2 Diploma in Practical Horticulture.
Britta, currently in her second year of a three-year Professional Gardeners' Guild traineeship and based at Chatsworth Gardens for twelve months, applied to the Professional Gardeners' Trust (PGT) for funding for a distant learning online garden design course with the English Gardening School in Chelsea. Her ambition was to be a well-rounded gardener who can not only design a garden for somebody but also build it, plant it and nurture it. With insufficient funds to pay for the course on her own, Britta applied to the PGT for financial help and happily the charity was able to assist.
Britta says "I started my first module of the design course at the end of June. I decided to start with 'Introduction to Garden Design' with Hilary Thomas.
"It was a very steep learning curve as we learnt how to draw patterns and then eventually had to design and draw a garden design plan using a drawing board, set squares, measurements to scale etc, and I would work all day and then come back to my little room and spend about two hours every evening drawing. Tiring, but I loved every minute of it! And although I struggled a bit in the beginning, my final assignment got a 'Very well done and congratulations on an excellently produced design'.
"I took a month off while moving to Chatsworth and settling in here, and I am now on my second module – Professional Planting Design – where we learn all about the role plants play in a successful design, and I'm on lesson three and busy with assignment three… plant choice. I am enjoying this module just as much; the tutors are very good at giving feedback and the assignments are really challenging. I'm loving it!"
The Professional Gardeners' Trust exists to distribute the generous donations from organisations such as the National Garden Scheme to worthy beneficiaries such as Britta. British gardens are greatly admired and rightly so, but they require educated gardeners to work within them and to maintain them to the very high standards we've come to enjoy. It's thanks to the National Garden Scheme that gardeners are getting the training they need to keep Britain's gardens the envy of the world.
For more on National Garden Scheme grants and bursaries supporting trainee gardeners click here
This story first appeared in out Impact Report 2020 click here to read it