March in the garden: feeding, dividing and sowing …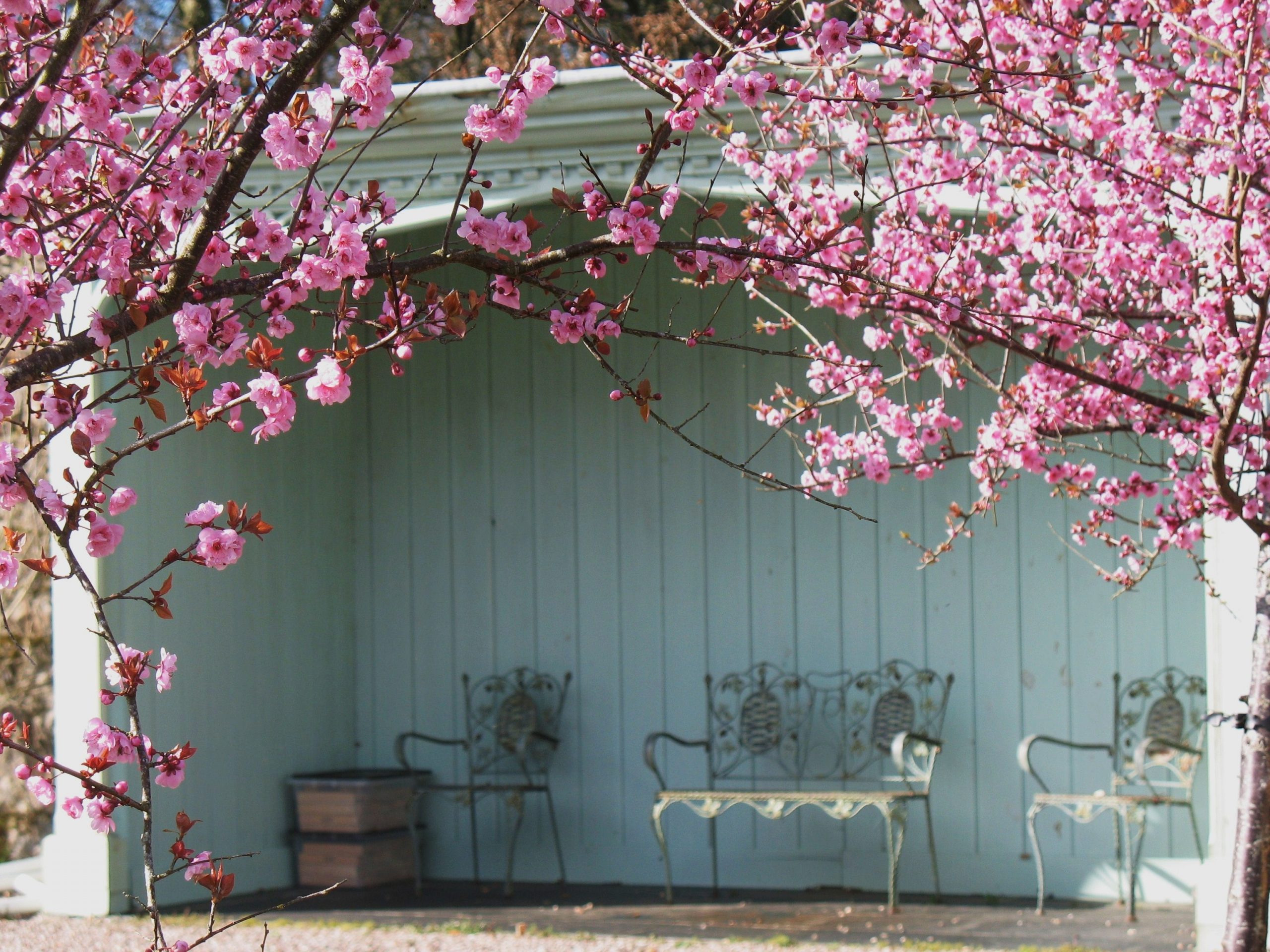 As the weather warms there is a lot to keep you busy in the garden as our gardening tips for March show. But once you've finished all your labours why not treat yourself to a garden visit to inspire you. With daffodils, spring flowers and blossoms adding colour there are some lovely gardens waiting to be explored in March, subject to current restrictions, find them here.
Soft Fruit
If you grow soft fruit such as currants and raspberries, they will really benefit from a top-dressing with fertilizer about now. Just sprinkle some granular fertilizer lightly around the plants, then scratch it into the soil with a rake to finish the job. 
Cut Down Dogwoods
If you grow dogwoods, such as Cornus alba, that produce brightly coloured stems in winter, during the next few weeks you should cut them right down to little stems showing just one or two pairs of buds. It may look a bit drastic but will guarantee the best show of new stems next winter. For this reason, it is best to plant them where you won't miss their bulk during early summer. 
Sow Early Salad Crops
There's nothing better than having early lettuce in a few weeks' time, and it's easily achievable. If you've got a greenhouse, you can sow the seed in there; otherwise, scratch some soil into a fine seedbed (it can be in a pot or container), cover it with a cloche to warm up, and then sow the seed under the cloche in a couple of days. 
Spring Lawn Care
The winter always leaves lawns looking worn and scruffy, especially where they are prone to moss. You are probably about to give your grass its first light cut with the lawn mower. Once you've done it, and there's a spell of warm (ish) weather to encourage the grass to grow, then it's the ideal time to feed and weed it. 
Trees and Shrubs
If you have bare-rooted trees or shrubs, there is still time to plant them in your garden, but make sure you do so before the end of March. Container grown plants can continue to be planted well into the summer. 
Tender Perennials
Divide tender perennials overwintered in the greenhouse, such as Lobelia cardinalis. The divided plants should go into pots or growing boxes until new roots are secure and they are ready for planting out. 
Prick Out Seedlings
If you're growing plants from seed they will be coming on into seedlings by now, and these will need to be pricked out as soon as they are large enough to handle. Leaving them too long leads to overcrowding and damage when you try and separate them. Pricking them out into plastic trays with small individual modules for each seedling is easiest. 
Prune Buddleja davidia
Buddleja davidii, the popular 'butterfly bush,' flowers best if it is pruned back to the old wood now, cutting off the stems that flowered last year and encouraging vigorous new ones to sprout. 
Divide Peonies
Bulbous peony roots need to be divided every two or three years to encourage optimum growth and flower production. Now is the time to dig them up and divide them with a knife, leaving three or four flowering buds on each bit, before replanting them with the buds below the soil surface. 
Apply Compost
This is the ideal time to spread compost around your plants as they emerge, not only in borders and beds, but in large containers as well. If you fork the compost lightly into the soil, but leave some spread around on top, it will supply them with food, and make a surface mulch that will keep down weeds and keep in moisture.  
Divide Perennials
Most perennial plants benefit from division. After a few years, as plants become established, their rootstock gets bigger and less vigorous, which sometimes causes a reduction in flowering. This is the ideal time to dig up established plants for division and replanting – it's very satisfying thinking of the new plants you've given yourself. 
Prune Hydrangeas
Hydrangeas, which flower in late summer, should be pruned now, especially if you've left the dead flowerheads as a feature through the winter. 
Gladioli for Cutting
Plant a row of Gladioli bulbs in the vegetable garden, or on a spare piece of ground this month, and when summer arrives the flowers can be cut and displayed in attractive flower arrangements. 
Fertilise the Veg Garden
Remember that all vegetables do best in rich, well-fertilised soil, and if you haven't already done so, this is the time to add something to the soil. A general pellet fertiliser like Growmore is readily available and just needs to be evenly spread and raked in. 
Feed Roses
Your roses will enjoy a feed with granular fertiliser to encourage good growth through the coming weeks, especially if they've just been pruned. 
Prune Climbers and Wall Plants
As with some shrubs, the basic rule for pruning various climbers and wall plants is that you prune the varieties that flower on the current season's growth (such as solanum and lavateria) now, but don't prune the varieties that flower on the previous season's growth, (e.g. actinidia) as this will stop them flowering this year. They should be pruned in late summer/autumn. 
Cut Down Summer Clematis
Varieties of clematis that flower in summer or autumn, especially big-flowered varieties such as jackmanii, and late-summer small-flowered viticelli varieties, should be cut right to the ground, leaving tiny stems with just two pairs of new buds showing. They will then grow vigorously and flower all over. If you leave them from year to year, you are likely to get a mass of dead-looking growth, covered with a light sprinkling of flowers. If you don't grow any of these fantastic climbers, then this is the time to plant them! 
Plant Supports
If you grow herbaceous plants that benefit from support, such as phlox or delphiniums get the supports in place as soon as your plants have sufficient growth, because then the plants will cover them as they fill out. 
Trim Lavender
Lavender, and other similar aromatic shrubby plants such as santolina, will benefit from a light trim, cutting off dead stems that have remained through winter, and tidying up their shape so they remain looking neat throughout the summer. Clip them off with a pair of secateurs. 
Move Snowdrops
Snowdrops are curious plants, in that the best time to move them or divide up clumps is now, when they have finished flowering, but their leaves are still showing. Moving and dividing them will increase the number of flowers you have and encourage better flowering next season from your invigorated clumps. They'll wilt over when you replant them, but don't worry. 
Summer Flowering Bulbs
You can go on planting summer flowering bulbs into April, especially those that flower in late summer and autumn. It's a bit late for most lilies, but there are plenty of other options that will look great in borders, or will make a real statement in a pot, tub or window box. 
Sow Half-hardy Seed
Half-hardy annuals can be quickly and easily grown from seed. This is the time to sow them indoors or under glass, so that you have a selection of plants for putting out into borders, pots or hanging baskets in May. 
Divide Montbretia
Montbretia, or crocosmias, are stunning, bright coloured late-summer plants, but as they mature their root clumps get old, and this means they don't produce so many flowers. This is the time to dig them up and divide the root blocks or corms and then replant the bits. 
Sow Carrot Seed
Sow carrot seed outside into a prepared seedbed. 
Trellis
It's worth inspecting trellis frames that will be used to support climbing plants in the summer and repairing any sections that are loose or damaged. 
River Cottage, Suffolk. Check your trellis is on good order before the growing season kicks in