Pelargonium and lemon cordial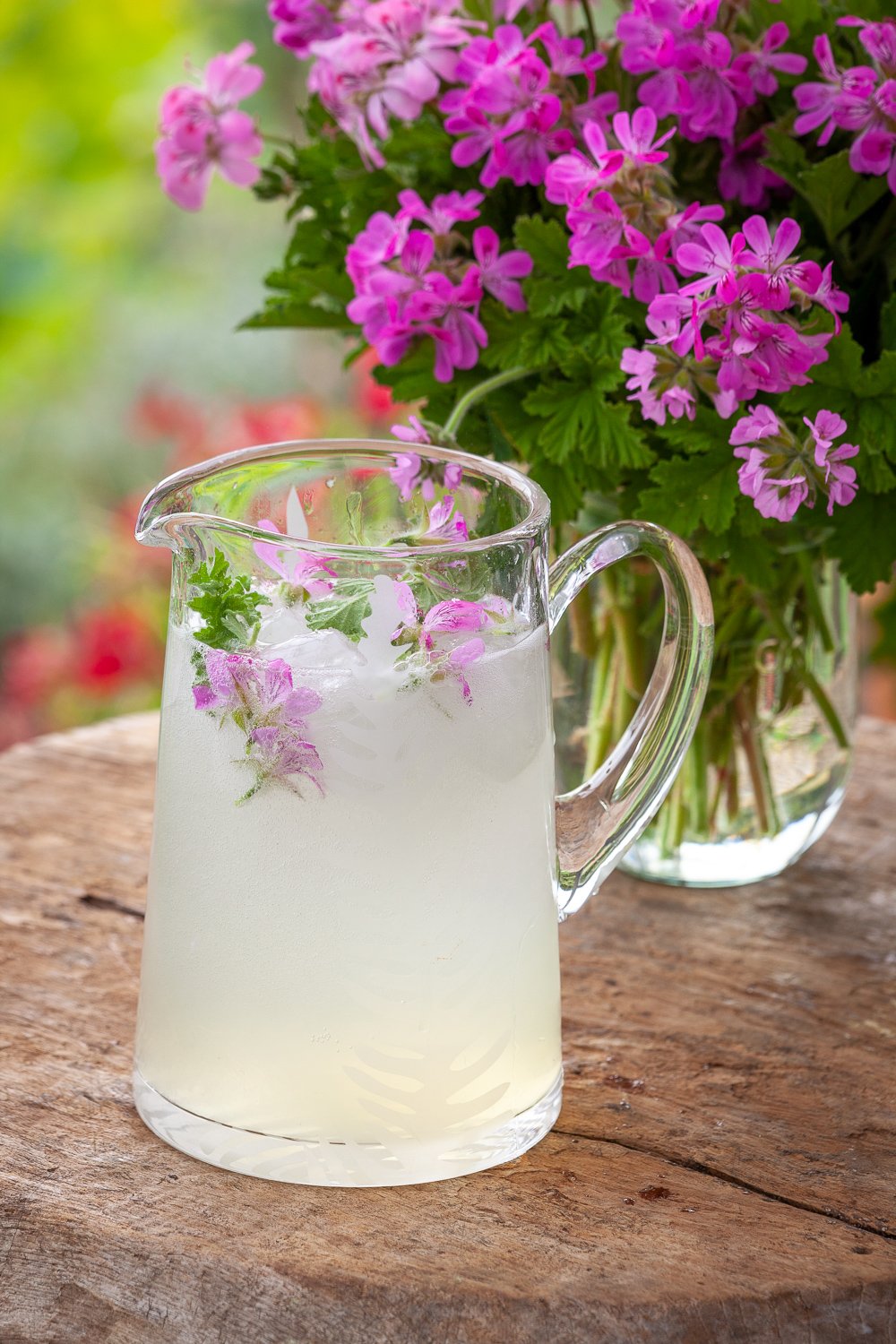 Recipe shared by Sarah Raven 
 Sarah says 'This is my favourite drink, which we regularly serve at home for lunch and in our café for our garden openings and courses. It's the pelargonium that gives it it's delicious and unique taste.'  
The following recipe will give you two 750ml bottles and is perfect for any garden gathering.
Instructions
With a swivel potato peeler, cut thick ribbons of rind from the fruit, leaving the white pith behind. 

 

Put the rind and pelargonium leaves into a heatproof bowl. 

 

Add the sugar, pour over the boiling

water

and stir, keeping the water moving until the sugar has all dissolved. 

 

Leave the mixture to cool and then add the juice from the lemons (and the citric acid if using) and leave everything to steep overnight.

 

Next day, strain the rind and leaves away and bottle the cordial.

Don't

leave the rind any longer or the cordial will become bitter.

 
Serve – just a little in the bottom of a glass – diluted with still or sparkling water. 
This will store for about a month in the fridge, or you can pour it into clean plastic milk cartons and freeze. 
_________________________
Think sunshine, flowers and cake – gather friends and family to raise funds for vital nursing and health charities
Ingredients
2 good fistfuls of Pelargonium 'Attar of Roses' leaves (as many as possible)
3 unwaxed lemons
900ml boiling water
850g white sugar (granulated or caster)
30g citric or tartaric acid (if you want to store it rather than drink it fresh, from the fridge)