Pumpkin pie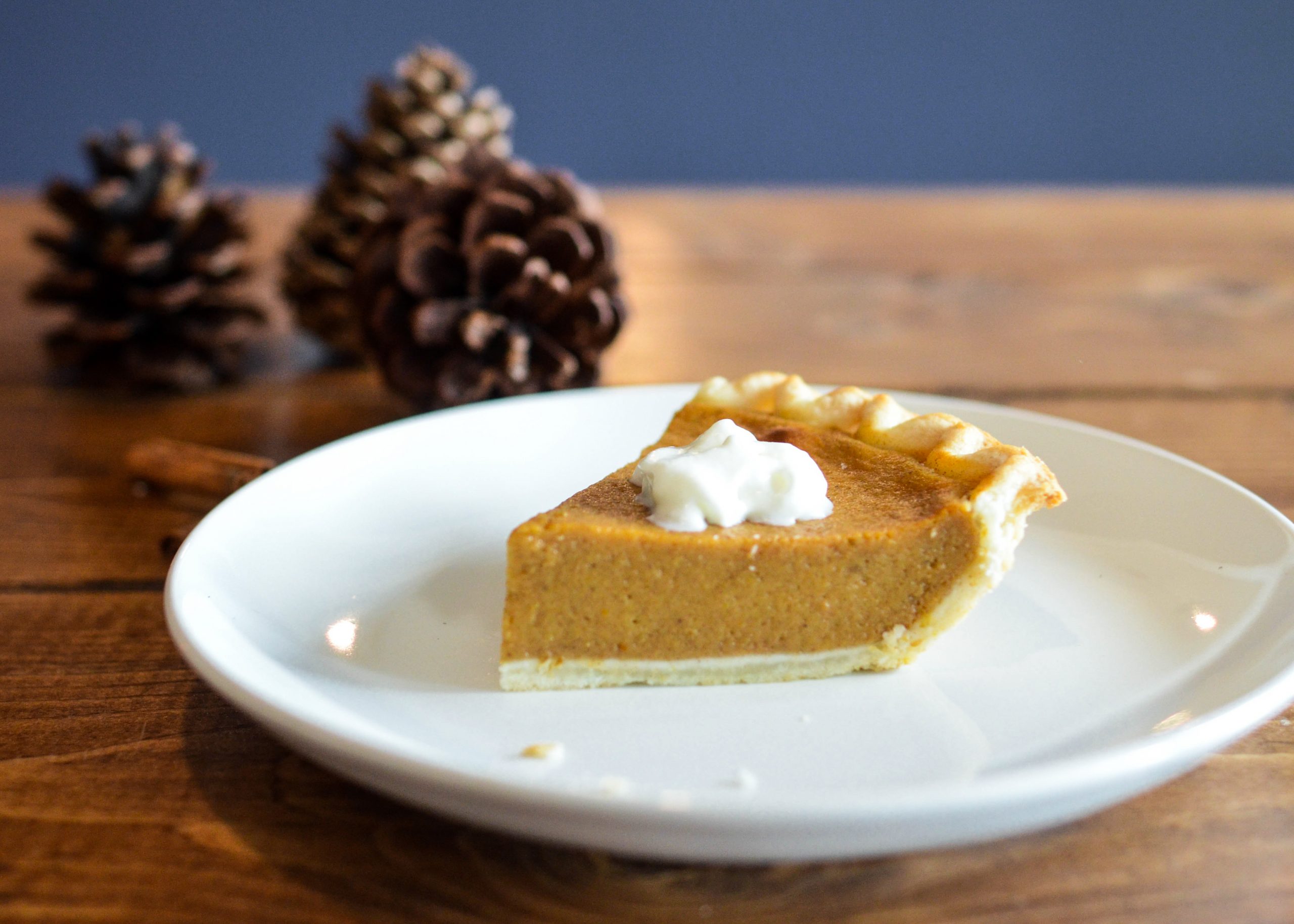 Not sure what to do with your left over Halloween pumpkins? Why not transform them into a pumpkin pie with this delicious recipe from Bourton House!
Instructions
To make the pastry, rub the butter into the flour until the mixture resembles breadcrumbs. Add the egg yolk and just enough very cold water to gather it into a ball. Roll out the pastry and line a 20cm loose-bottomed flan tin. Chill in the fridge for 30 minutes.
Preheat the oven to 180ºC/Gas mark 4. Prick the bottom of the tart with a fork, cover with greaseproof paper and weigh this down with some rice or baking beans. Bake the pastry case blind for about 20-25 minutes. Take it out of the oven, but leave the oven on, and let it cool slightly, then remove the rice or beans and paper.
Meanwhile make the filling. Having removed its seeds, steam the pumpkin until tender. Put the pumpkin and all the remaining ingredients except the eggs into a food processor and puree until smooth. Add the eggs and blend. Pour into the pastry case and bake for 55 minutes, until a skewer comes out of the centre clean. Allow to cool and dust with icing sugar.
_________________________
If you enjoyed this content please consider making a donation to help us continue to support our nursing and health beneficiaries.
Ingredients for the pastry:
50g butter
100g plain flour
1 egg yolk, beaten
Icing sugar for dusting
For the filling:
450g pumpkin flesh, cut into chunks
100g soft brown sugar
Pinch of salt
1/2 tsp ground cinnamon
1/2 tsp freshly grated nutmeg
1 tbsp honey
Grated zest of 1 lemon and juice of 1/2 lemon
Grated zest of 1 orange and juice of 1/2 orange
3 eggs, beaten