The blossoming of a new career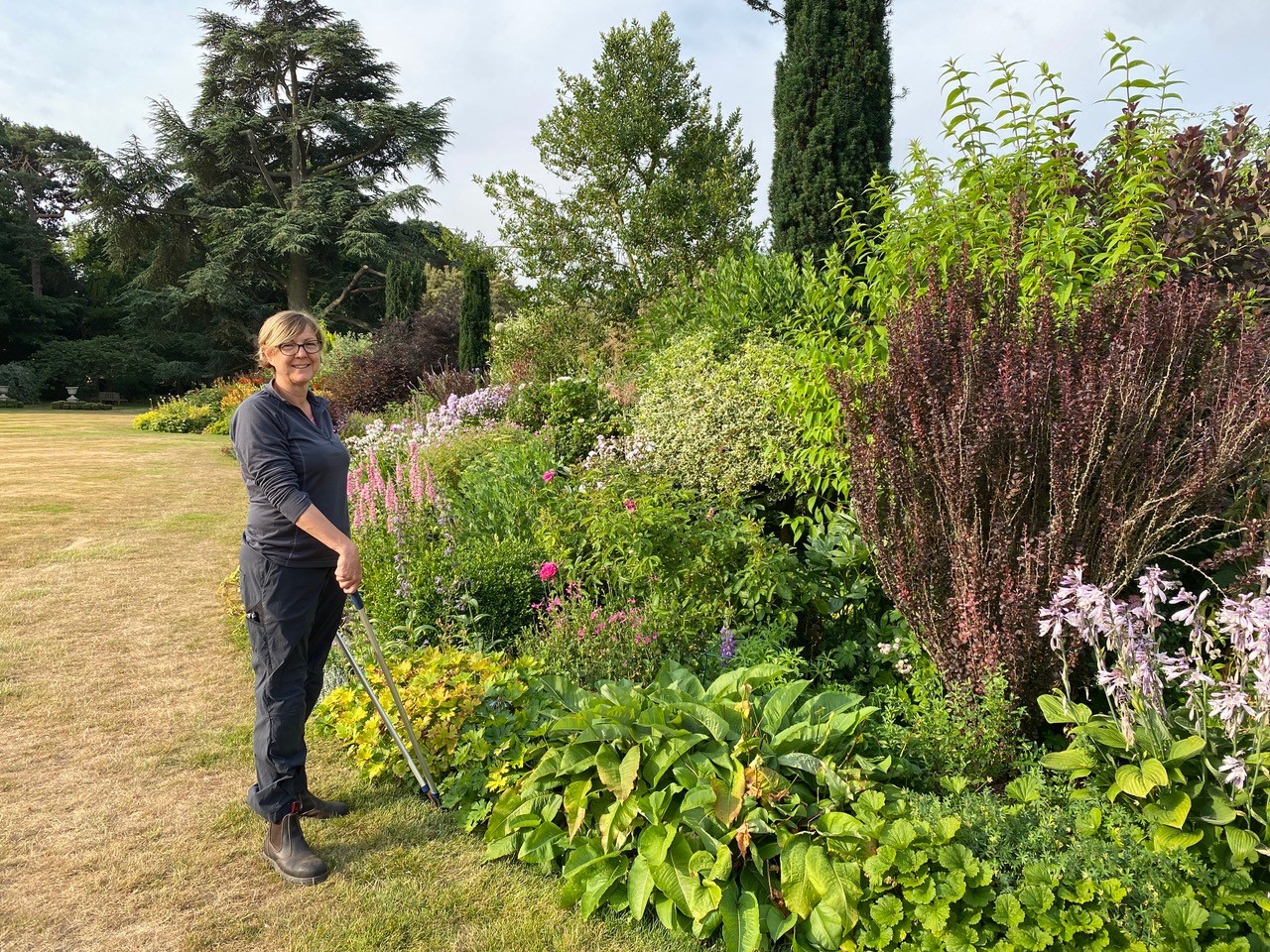 The National Garden Scheme brings together a wide variety of gardens and gardeners but it seems that once you're bitten by the garden bug it's hard to escape and what often starts as a hobby can soon become the blossoming of a new career. 
For textile and interior designer Emma Clanfield, who spent years living and working in the Middle East and Aberdeenshire, moving to Leicestershire in 2016 finally gave her the chance to apply her designer's eye to a garden. 
"We had to renovate the house before I could turn my attention to the garden at 3 Yew Tree Close which was overgrown and neglected," says Emma. "While there were a few mature shrubs, and the landscaping gave me a structure to work with there was a lot to do." 
Emma was soon hooked, especially when she realized that anything she planted thrived "which wasn't my experience in the Middle East or Scotland which left me craving anything green." 
The transformation is inspiring… 
… and it wasn't long before the group opening in her village of Willoughby Waterleys were looking for more gardens. "I was encouraged by the other gardeners in the village to open with them for the National Garden Scheme and was plied with lots of home-grown plants and advice," says Emma. "And what's really nice about the group opening is that your garden doesn't have to be large and grand, but the variety of gardens gives visitors lots of great ideas to take away and try at home." 
Initially signed up to open in 2020, the pandemic delayed Emma's debut with the National Garden Scheme but allowed her time to make some major changes – working her way around different areas applying her wonderful design skills as she went. 
In October 2020, having spent so much of the year in her garden during the pandemic, Emma decided that she wanted to learn more about gardening and to give herself something to study over the winter. 
"I signed up for the RHS Level 2 Certificate in the Principles of Garden Planning, Establishment and Maintenance and, at the same time became a member of WFGA a charity dedicated to advancing horticulture and whose WRAG scheme (Work and Retrain As a Gardener) is supported by bursaries from the National Garden Scheme." 
It was on WFGA courses that she learned more about gardening practices and met fellow members who had completed their RHS diplomas and been on the WRAG scheme. 
"I signed up for the WRAG scheme and in April 2022, with just two exams left to take to complete the RHS Level 2 diploma, started working as a trainee at the garden at Stoke Albany House – which also opens for the National Garden Scheme. It's a beautiful garden and I'm learning so much from head gardener Adele, who is very patient and great company. In hindsight, I think my RHS exams would have been a lot easier if I had gained more practical gardening experience first." 
Emma finishes at Stoke Albany at the end of April 2023 and hopes to continue gardening as a career. "I have been lucky to find myself a garden mentor and over the last year I have worked with her and the garden owner at Westbrooke House (another National Garden Scheme garden) for a few hours each week and that led to me working for a garden designer looking after her clients newly created gardens." 
For now, Emma is focussing on caring for and understanding plants. "Perhaps the design side will develop, but at the moment my intention is to continue doing what I'm doing," she says. "I'm particularly interested in developing my gravel garden at home which hasn't required any watering this summer despite the recent heatwave. I think it's the way forward so I'm propagating more plants that have done well in the area; Echinaceas, Echinops, Achillea, Phlomis, Salvias and various types of grasses." 
Emma's love of sustainable and organic gardening is also a key theme in her new found passion for plants. "I want more people to realise that organic gardening applies to every style of garden and once a natural balance in achieved, a garden is much easier to look after and much better for all our futures." 
With her own gardening highlight this year being the production of proper compost for the first time, Emma is laying the foundations for a rich and fertile future in gardening.  
More information
The garden at Stoke Albany House open again on Wednesday 27 July – click here for information 
Emma's garden at 3 Yew Tree Close will open again next year as part of Willoughby Waterleys village opening – make a note to put it in your 2023 diary! 
To read more about WRAGs trainees: Lorna Hobart click here and Lizzie Bourke click here
For more about studying with the RHS click here