The diary of a winter garden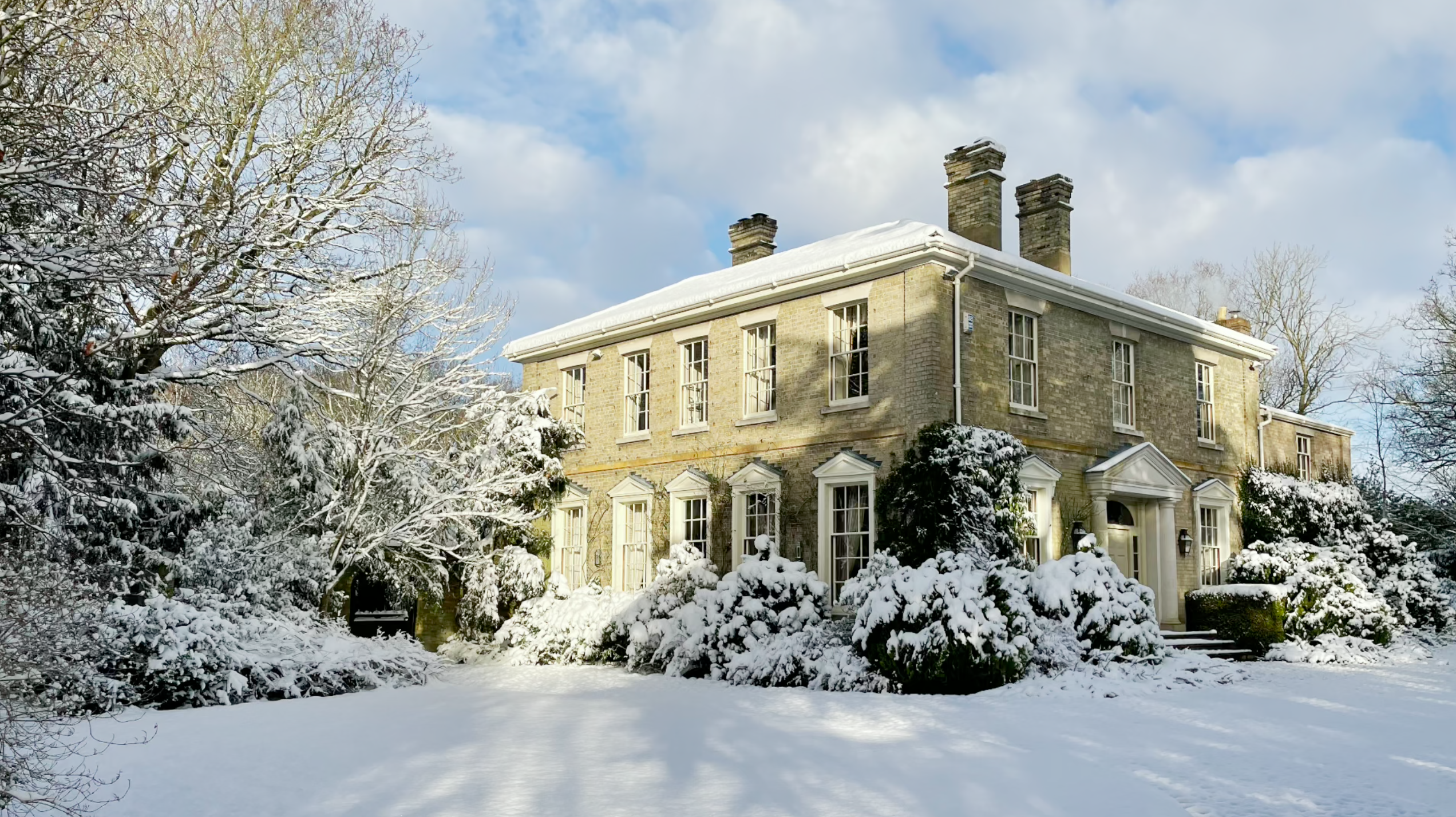 Last May the owners of the glorious Old Rectory at Brandon Parva in Norfolk opened their locked down gates to welcome us for a virtual visit. All the colours and fabulous planting that define this stunning garden have, this winter, been blanketed in snow, hiding the many wonders to come. But even beneath the soft blankets of snow, the shape and form of this garden are beautifully defined. Enjoy a winter walk through the garden and read on for garden owners, Sue and Simon Guest's, winter garden diary:
Sue and Simon's winter garden diary
As all gardeners will know there is never a season without jobs to do in a garden – the weather being the main thing that prevents us getting on with the work.  
The Old Rectory has been planted as a garden for all seasons. This gives us colour and interest all year round and but also means that there are tasks needing to be undertaken in all seasons. 
In the winter we have a programme of clearance of the remaining autumn leaves and then move on to the pruning to get the garden in shape for spring.   
We prune the vine before Christmas and we also remove the old leaves from the many hellebores which self-seed well in our soil. We then look to the pergola where we tackle the wisteria and follow on with the many roses. The pergola surrounds the outside of our walled garden on three sides and is over 60 metres long. Confidence when pruning up a ladder is an essential skill!  
We have some shrub roses to prune and we also try to shape some of other deciduous shrubs that need attention this year. It's fair to say we never quite get to the end of the list.  
I'd like to claim that we mulch all the borders each year but that is too big a job for us to fit in. We aim to select a couple to do each year. 
Working in the garden is always a pleasure and once the snow has melted we will be back out there. No hint of green yet on the trees but along with the many evergreen shrubs it is seen on the stems of the many daffodils pushing through in the woods and on the euphorbias as the flowers form. Colour to be enjoyed from the aconites, snowdrops and hellebores.  
See the garden as it was last May…  
To find out when The Old Rectory opens again click here
If you enjoyed this content please consider making a donation to help us continue to support our nursing and health beneficiaries.
MAKE A DONATION TO SUPPORT OUR NURSES