The National Garden Scheme and Hospice UK – The Power of Gardens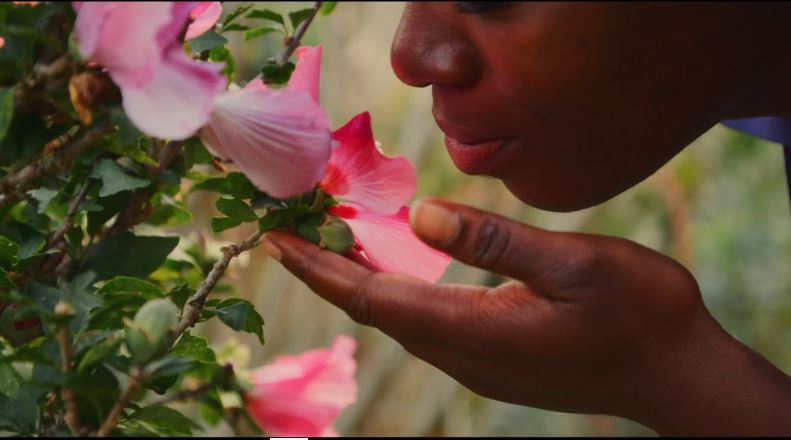 Since 1996, the National Garden Scheme has donated over £6.5 million to Hospice UK, supporting hospice care around the country. Royal Trinity Hospice in South London is one of many hospice's that open their garden each year as part of the National Garden Scheme, bringing the local community into the peace and tranquility of their very special spaces.
"I think often in this job, you don't realise how intense it is…you have these tugs on your emotional senses, physical senses…then you get that kind of moment where you cross the threshold from inside that hectic space to being outside in this wonderful garden, and at that point, everything just slows down."
In this film, Rebekah Franklyn, Senior Physiotherapist at Royal Trinity Hospice, Clapham, describes how the hospice's garden is an invaluable place of peace, respite and tranquillity for staff, patients and visitors, illustrating the power of gardens and their importance to our health and wellbeing; allowing us to recharge and continue with the day, whatever it brings.
More about the garden at Royal Trinity Hospice
Housed in the grounds of elegant Georgian buildings, the south front of the hospice overlooks 200 acres of Clapham Common while high walls to the rear enclose a private garden of nearly two acres. In recent years the original clarity of Lanning Roper's landscape design had become lost and it was acknowledged that significant work was needed to re-generate all areas of the garden. When planning the building of the new inpatient centre in 2007 it was agreed that the design of the garden was to be at the forefront of that development. The new gardens, designed by tp bennett and completed in 2009, have been created to give every patient a sensory experience through colour, texture, fragrance and structure, and to provide private and recreational areas for individuals and families including children. All patients have direct views to the gardens from their bedrooms via individual terraces on the lower level and balconies on the upper level. Communal areas also have direct views and access to the gardens.
The soft colours of the planting scheme are interspersed with warm and hot colours for year round interest. The design incorporates sunny terraces for spring and winter access along with cool areas for summer shade and although the levels of the garden vary, wheelchair access has been maintained almost entirely across the site.
The garden today encourages and supports a large variety of wildlife. At the far end of the garden there is a large pond stocked with goldfish, mature koi carp and water plants. The pond is visited each spring by ducks that nest in the pond's duck house. Birds are encouraged by a number of bird boxes and feeders with nearly fifty varieties of indigenous birds counted. Hedgehogs are resident in the garden and use the boxes provided for their hibernation – they are a great way of keeping pests under control. Just as good are insects of which there are many varieties in the garden including 10 species of dragonfly (including the Emperor dragonfly) and 15 species of damselfly. The garden has bee hives along with a large variety of bumble bees.
For more on opening times in 2023 visit this link in December 2022.
For more on our support for Hospice UK click here
With thanks to Royal Trinity Hospice – making every moment matter: www.royaltrinityhospice.london/ Film by Tom Edkins: www.tomedkins.com
Drone footage courtesy of David Hewitt at Satellite Pictures.