Feed the birds with nutty apple rings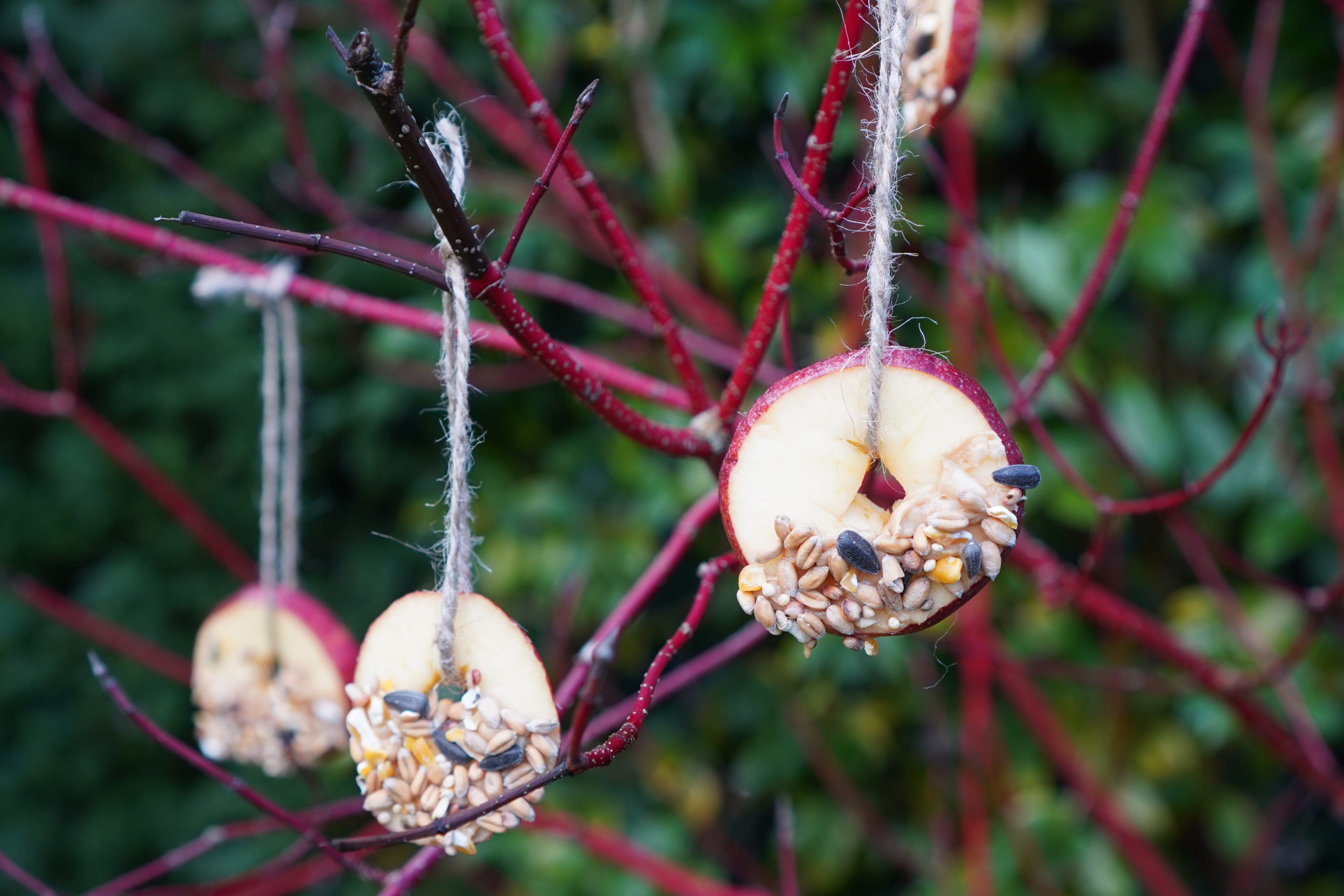 Treat the wildlife in your garden this winter with these nutty apple rings.
This quick winter craft is a great way to encourage children to get outdoors this December, and to learn about the wildlife living in the garden.

What you'll need:
Wild bird seed
Peanut butter
Apples
Twine
Scissors
Knife
Method
Step 1.
Slice the apples into rings, remove the core and thread twine through the hole, tying to create a loop.
Step 2.
Spread the lower half of the apple slices with peanut butter.
Step 3.
Dunk into birdseed so that it sticks to the peanut butter.
Step 4.
Hang them in your garden trees and watch the birds enjoy their winter treat!
Looking for more Christmas crafts?
Click here for more great Christmas content