Video: The power of gardening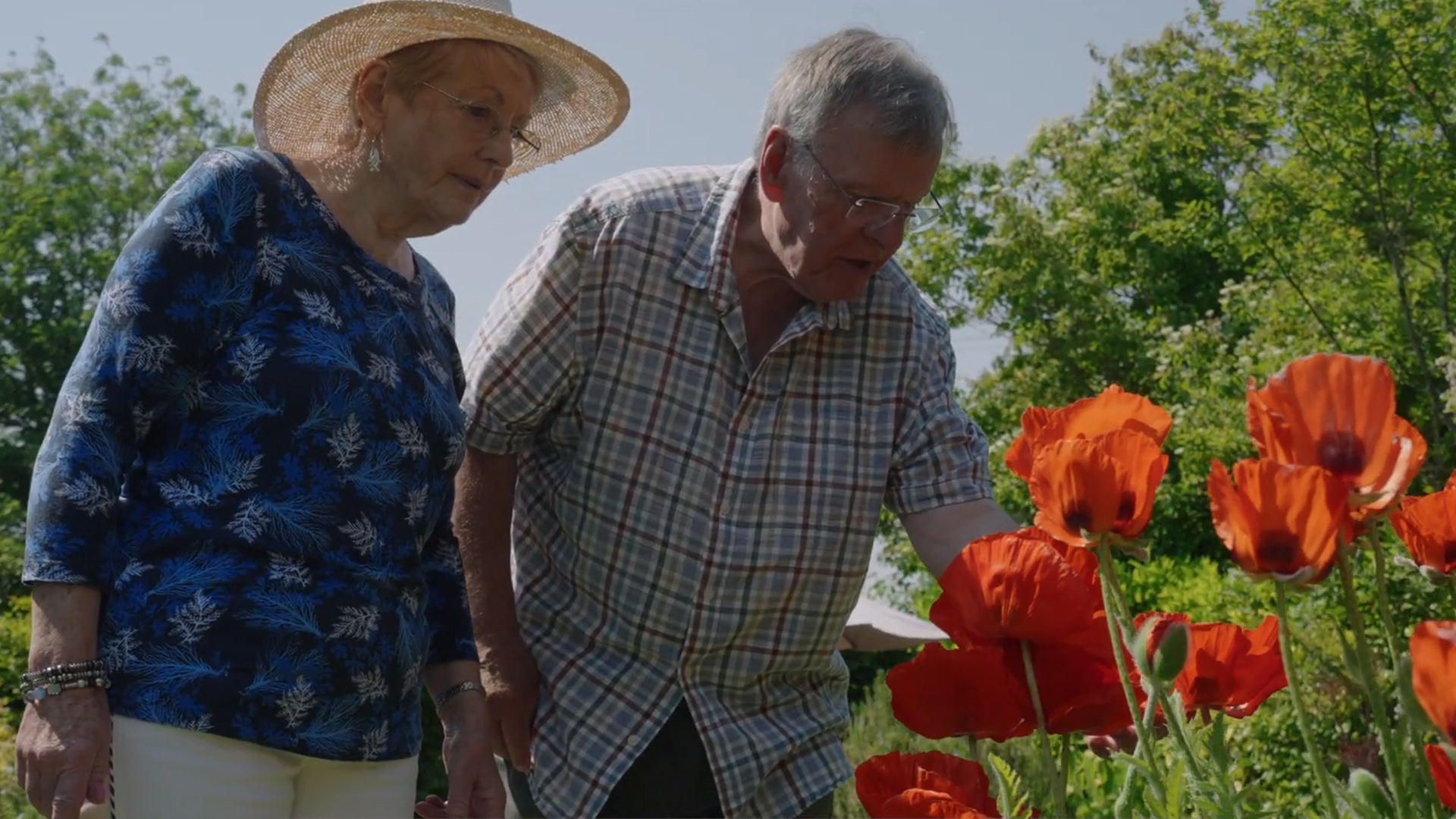 That gardening is good for you is a truth that should be universally acknowledged.
For Roger it's his garden that helps him cope with the everyday stresses of living with Parkinson's. For his wife Jenny, it's the joy of sharing a passion for gardening with her husband and with the visitors that come when they open for the National Garden Scheme helping to raise thousands each year for nursing and health charities, including Parkinson's UK.
The National Garden Scheme has been supporting Parkinson's UK since 2012, donating over £1.75 million from the opening of gardens to bring better care, treatments and quality of life for those living with Parkinson's.
"Part of our partnership with Parkinson's UK involves raising awareness of the condition and the ways in which gardens and gardening can help manage the symptoms," says Chief Executive, George Plumptre. "A number of our garden owners have generously shared their stories about the powerful effects that gardening can have in helping to manage the condition and we are hugely grateful to the team at Parkinson's UK for helping to share these inspiring stories with a wider audience through the creation of some powerful and thought-provoking short films. This summer Roger and Jenny from Hampshire were filmed in their garden and here share their uplifting story."
Other garden owners who have shared their stories of living with Parkinson's include:
Chris Lane from London – you can watch her story 'Sharing her sanctuary' here
Alison Jordan from Staffordshire – you can watch her story 'Finding peace with Parkinson's'  here
Brian Bailey from Wolverhampton  – you can watch his story which formed part of our tenth anniversary celebrations with Parkinson's UK here
We would like to extend a huge thank you to all the garden owners who has shared their stories – and their gardens – with the National Garden Scheme.
For more on our partnership with Parkinson's UK CLICK HERE